Our Story
Created by a dentist, GO SMILE has been whitening smiles for nearly 20 years. Based in the San Francisco Bay Area, we have revolutionized at-home and on-the-go teeth whitening products that are safe, effective and clinically proven to whiten with NO sensitivity. Our products are known for their innovation, ease of use and award-winning results.
Our Promise
A healthier, cleaner and whiter smile for everyone.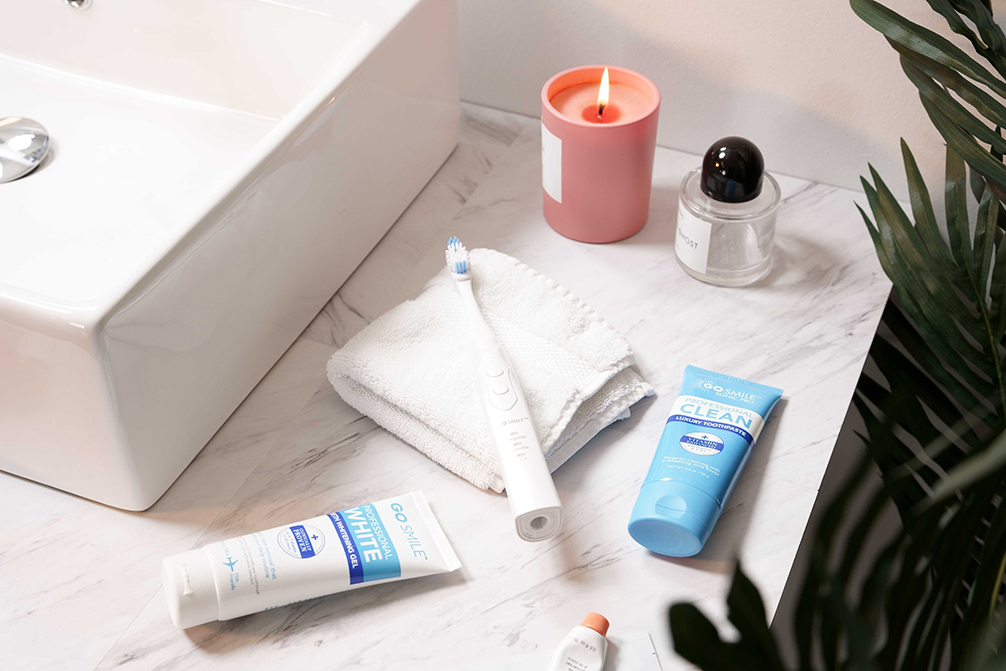 THE GO SMILE DIFFERENCE
Our mission is to make easy and fast teeth whitening products that work.

Our company is based in the San Francisco Bay Area, we have helped whiten smiles for over a decade.
Our team has developed the most effective teeth whitening products on the market—with cutting-edge formulas, patented delivery systems, and strong clinical studies from places like Columbia University.
But what really sets GO SMILE apart is that we believe the experience is as important as the technology. We make technologically advanced, highly effective products that make teeth whitening feel more like a luxurious beauty treatment than an oral care chore.
retail partners