BLU Professional Device + On The Go Teeth Whitening Pen
Regular price

$ 138.00

Sale price

$ 119.00
A powerful duo for an extra boost of whitening.
Bundle includes:
1 x  BLU Whitening Device
2 x Silicone Mouth Trays (Whitening & Brushing)
1 x  2.03 oz Foaming Whitening Toothpaste
1 x  USB Charger & Wall Adapter
1x Teeth Whitening Pen
Share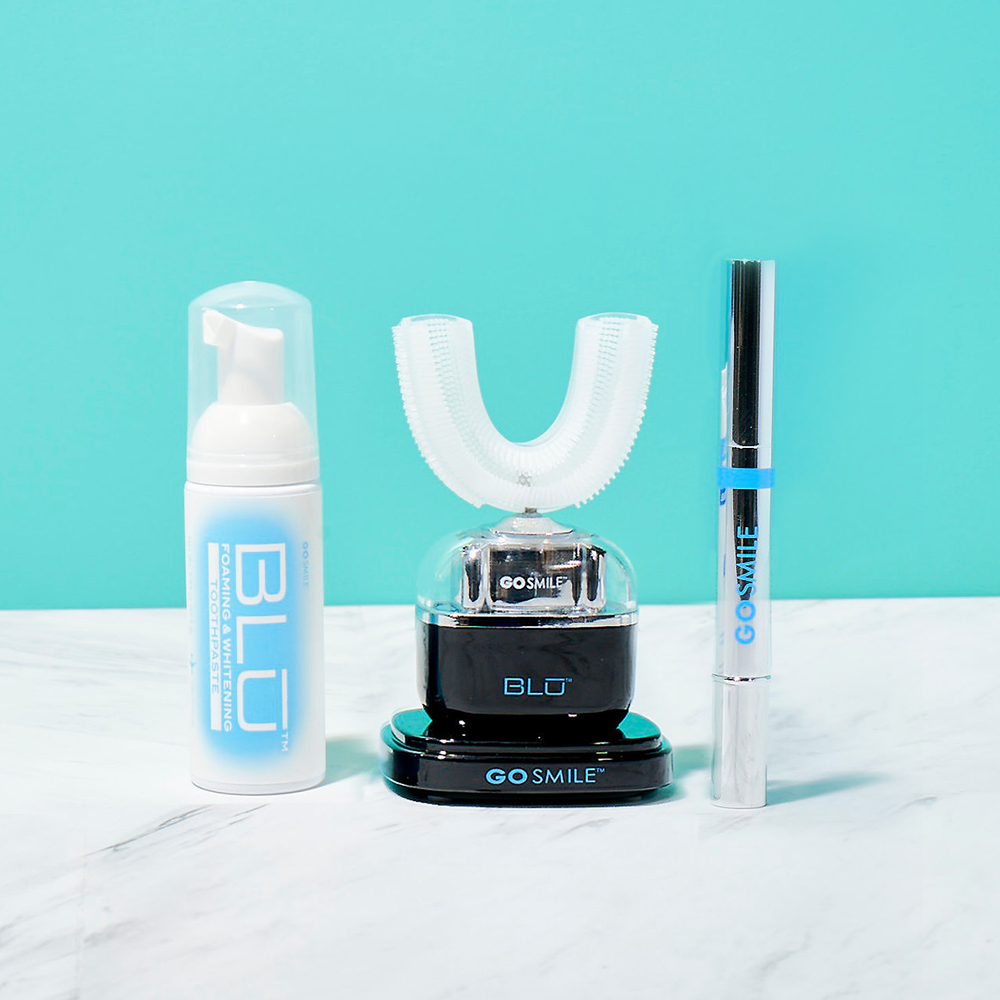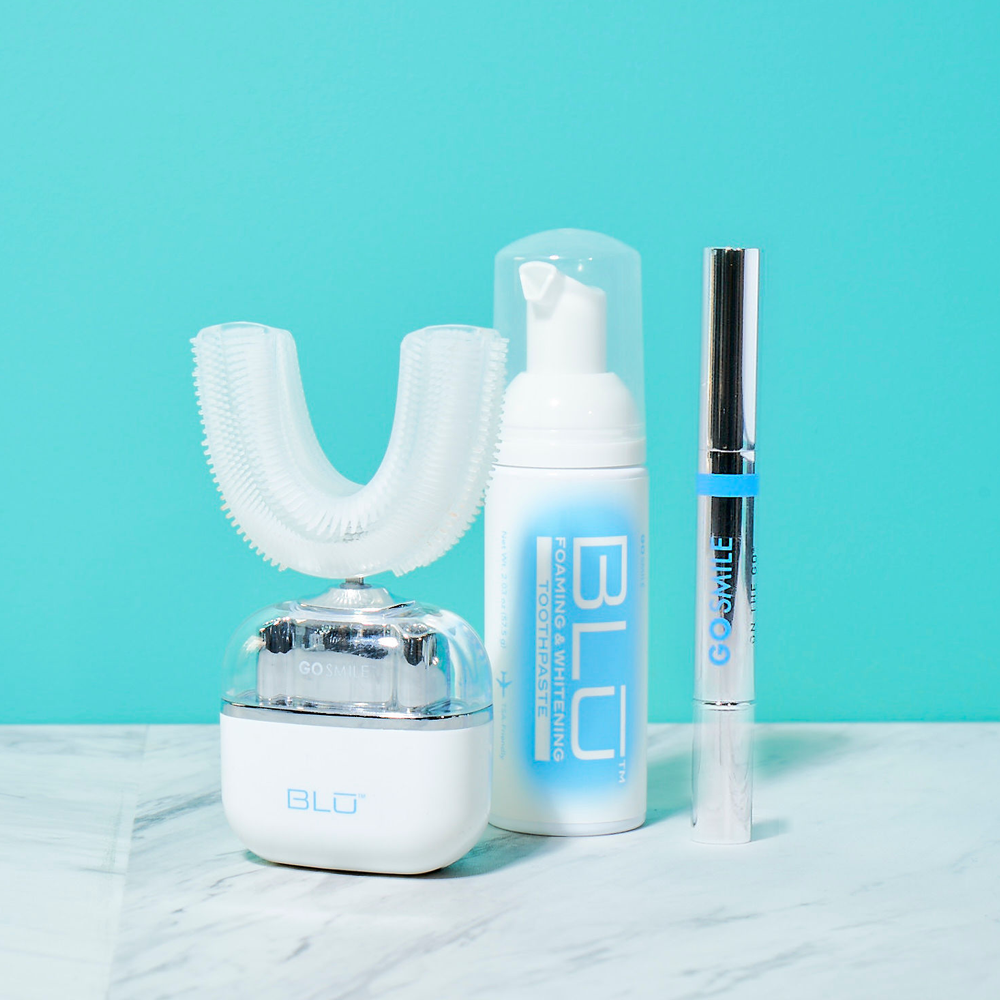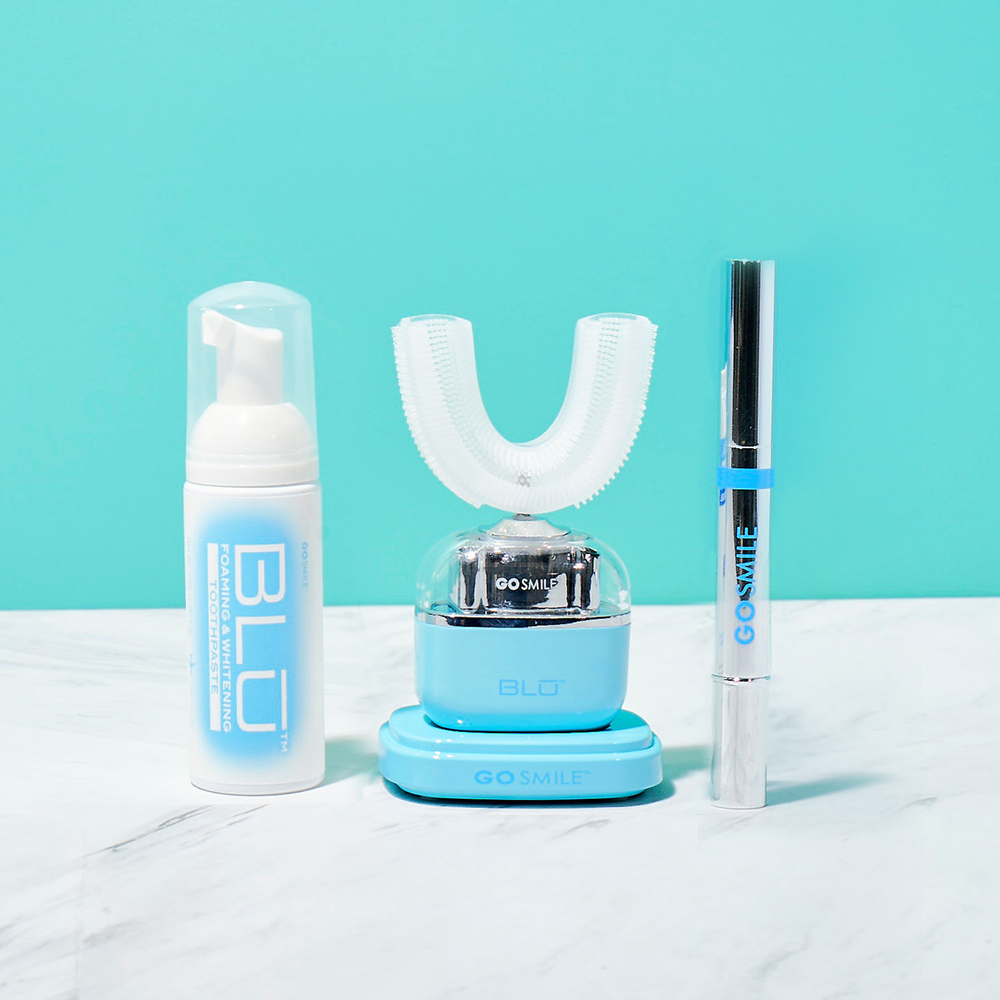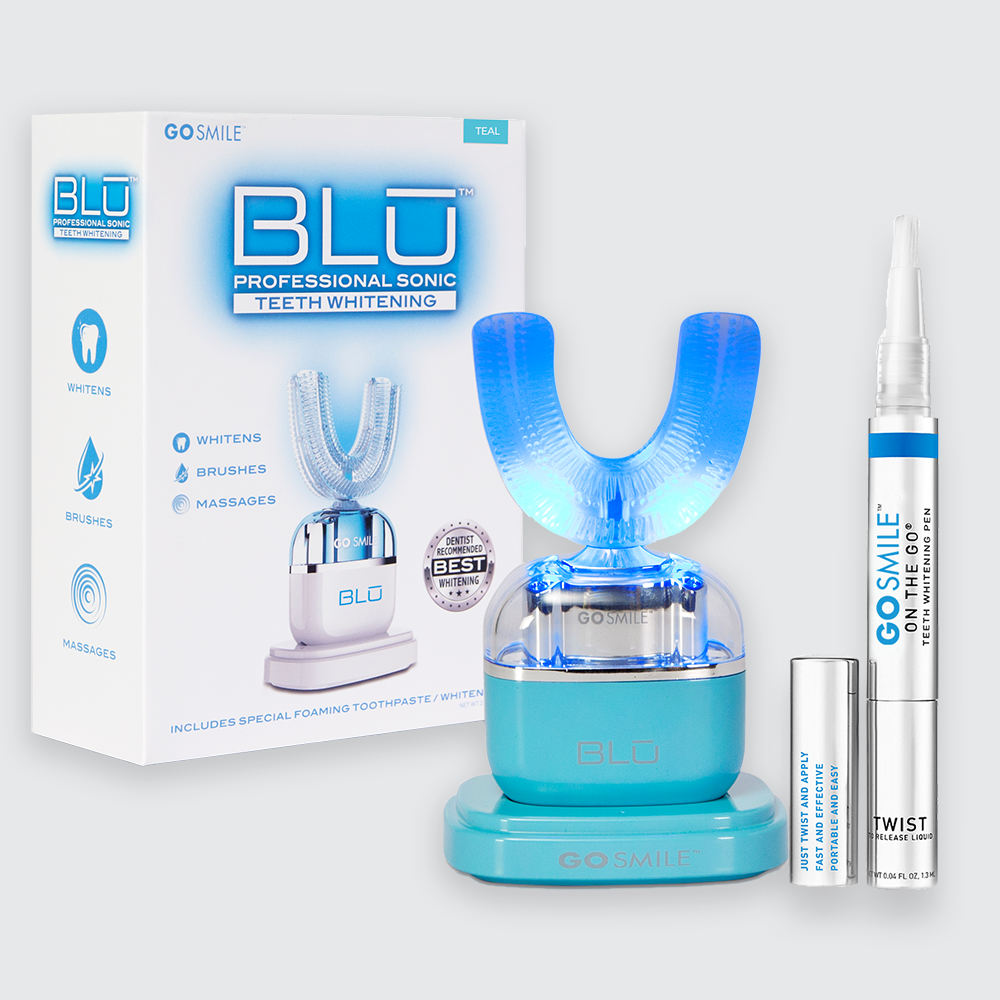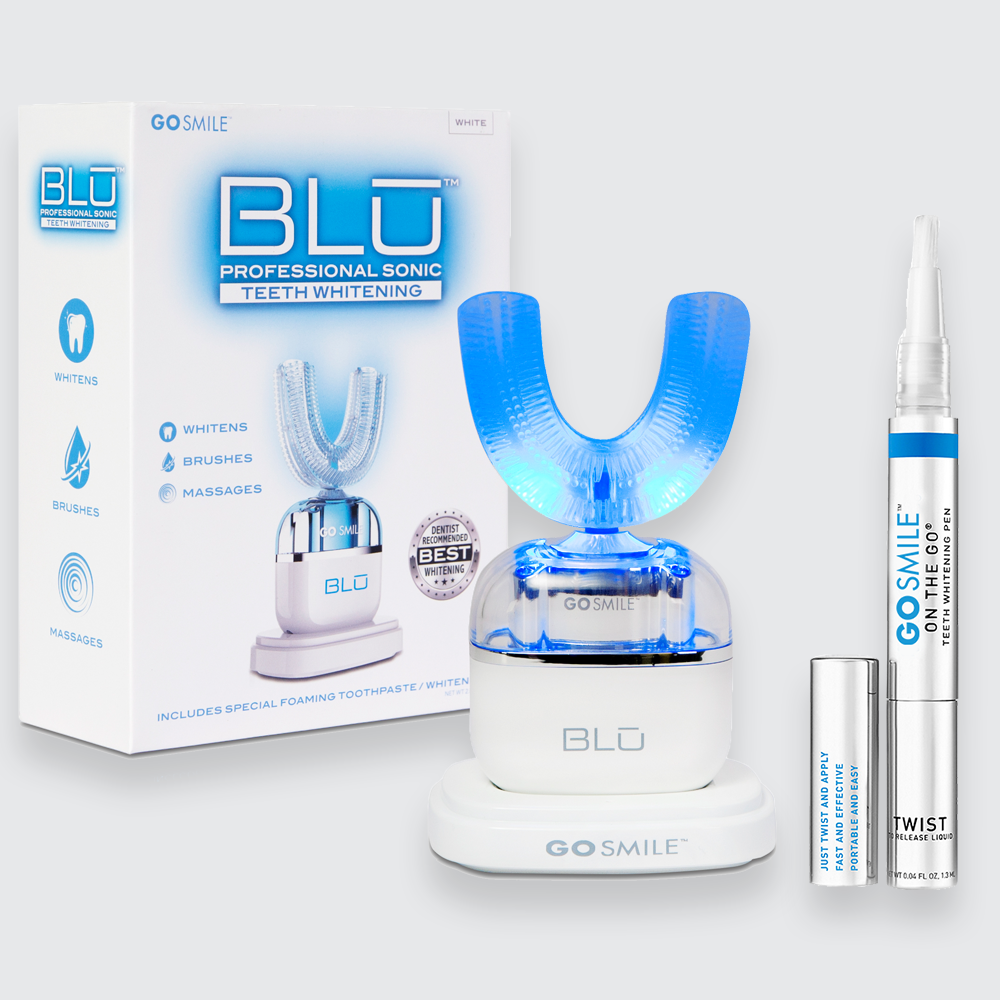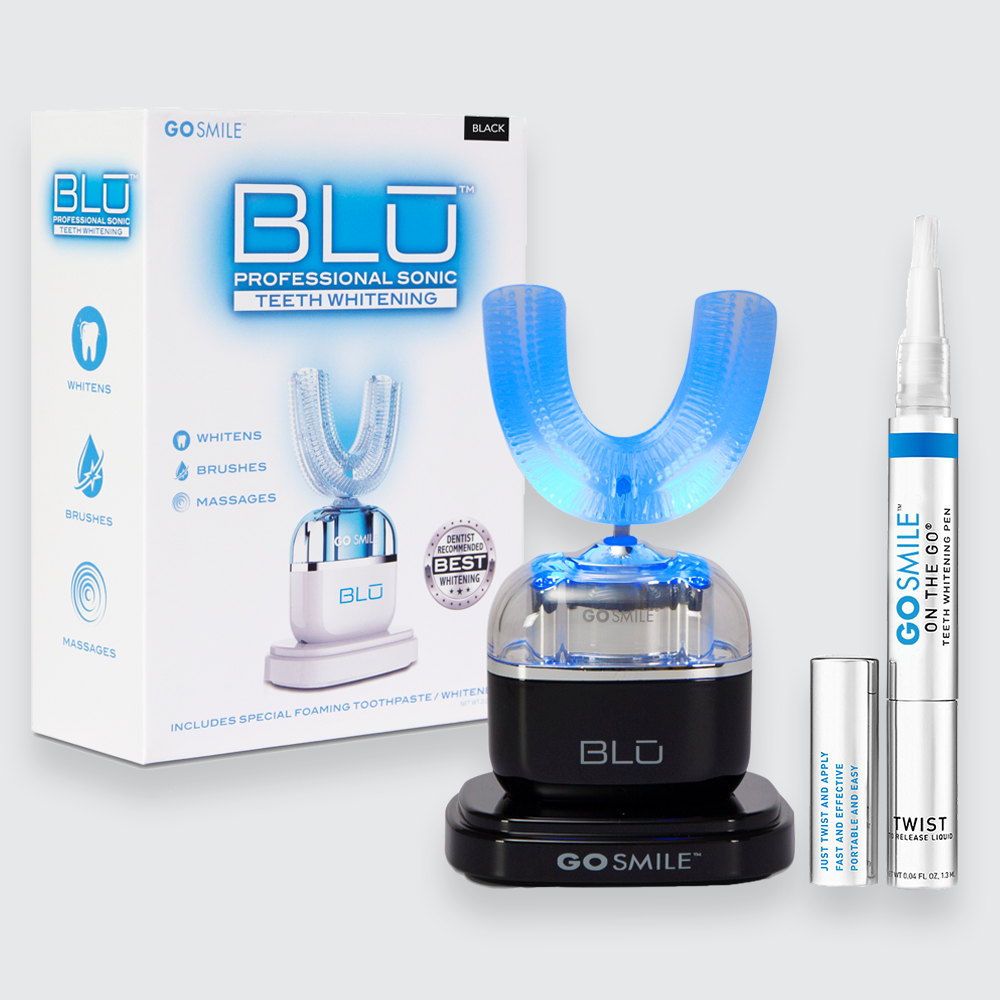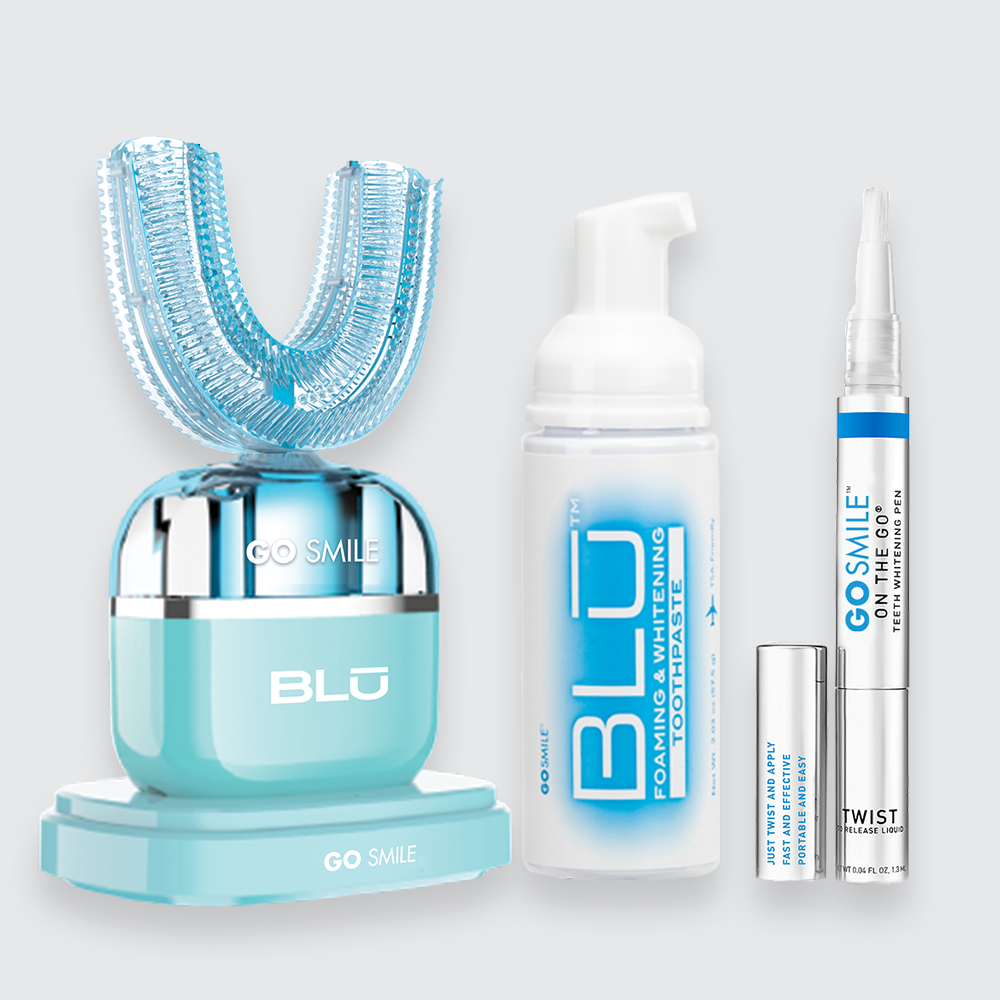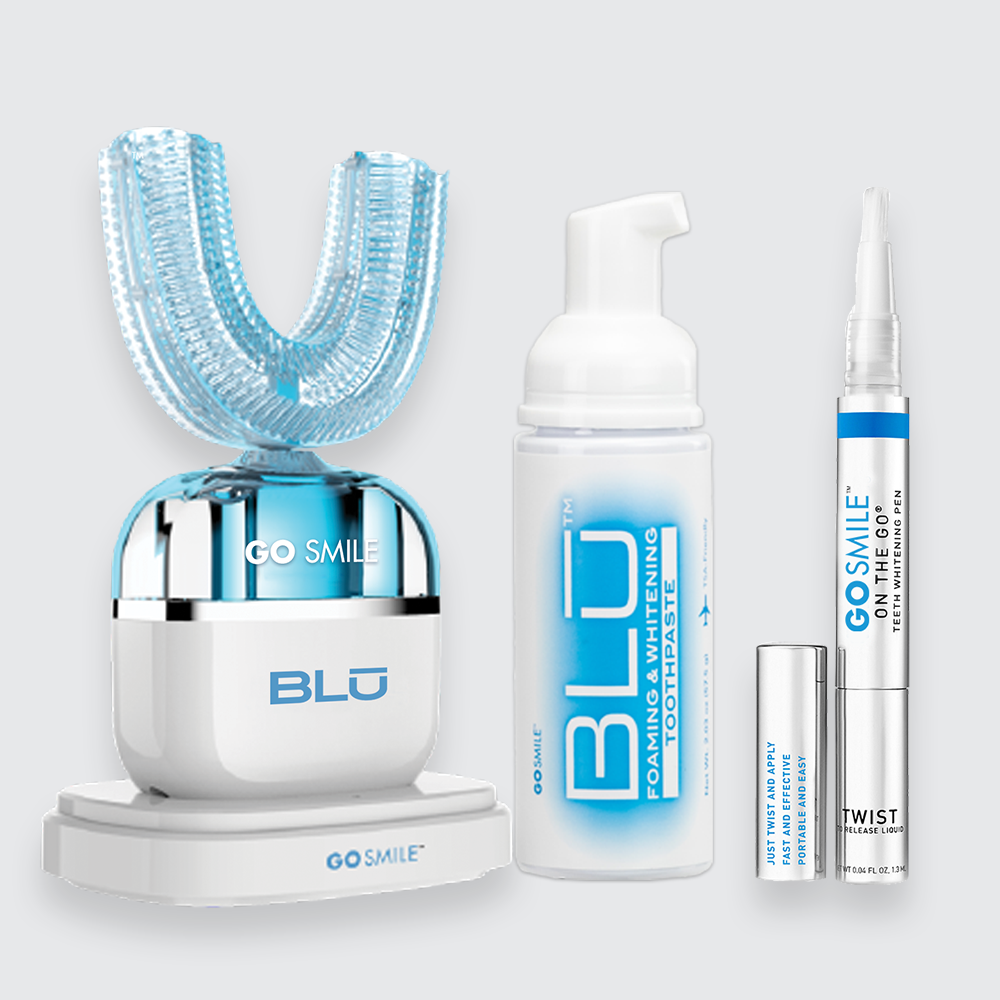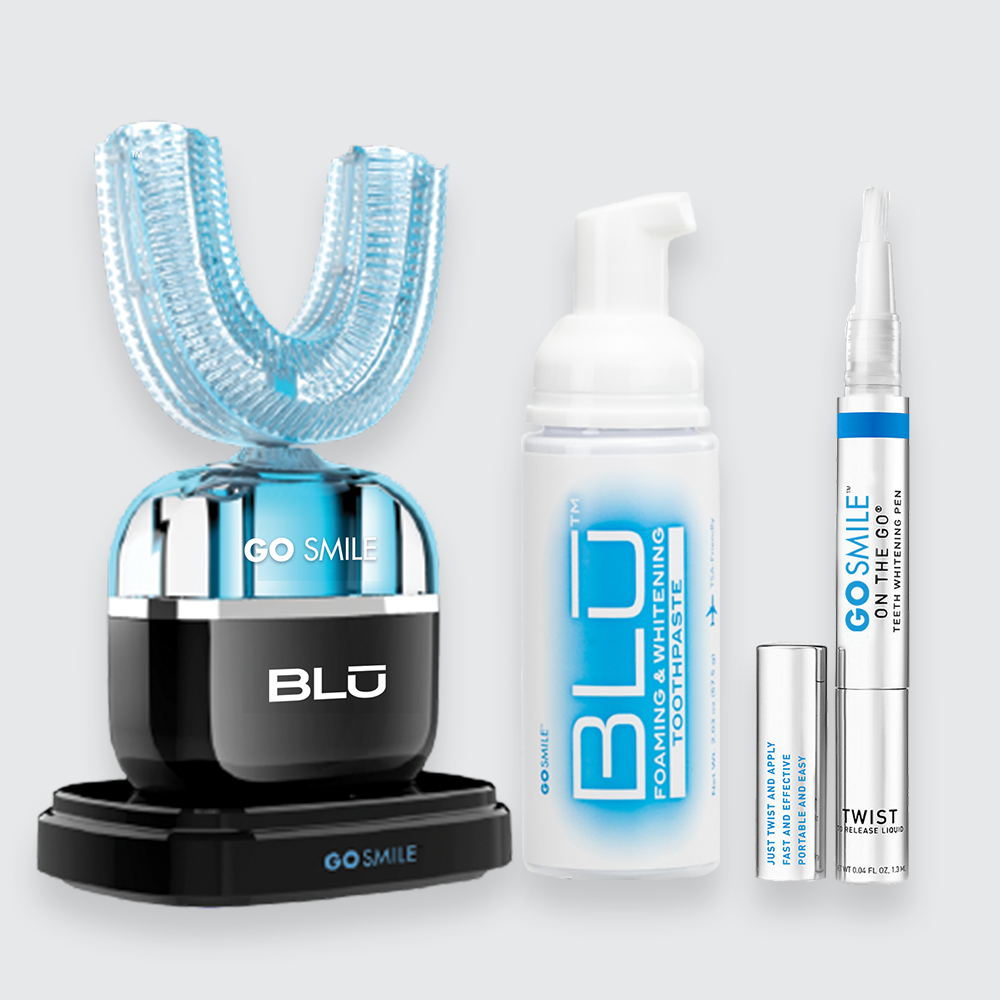 The Benefits

Hands-free device lets you whiten while doing other things!

Whiten up to 7 shades in 7 days with virtually no sensitivity.

Blue light technology accelerates whitening when paired with Teeth Whitening Pen!

The gum massager aids in the prevention of periodontal disease by stimulating blood circulation.
Description

BLU Professional Device

Introducing the next generation of professional teeth whitening & oral care - BLU. Let this hands-free device do all the work with its sonic vibration to thoroughly brush and brighten your teeth! It features a Regular and Gentle mode for brushing, and has a built-in 2 minute timer to meet the ADA's recommended time. The whitening mode emits the blue light, without the vibration for fast, accelerated results. It seriously doesn't get any easier than this!

Even cooler, BLU's powerful light is proven to whiten teeth at an accelerated rate when paired with GO SMILE's exclusive Foaming Whitening Toothpaste. #Science! With BLU, you can skip the dentist and enjoy at-home teeth whitening / cleaning with professional results – in as little as 7 days. Because why wait for the best smile ever?

INGREDIENTS: aqua, propylene glycol, sorbitol, sodium lauroyl glutamate, xylitol, allantoin, poloxamer 407, licorice, ascorbic acid, sodium phytate, biotin, folic acid, cyanocobalamin, niacinamide, pantothenic acid, pyridoxine, riboflavin, thiamine, thiamine, yeast polypeptides, mint, nano titanium dioxide, potassium sorbate, flavor

On The Go Teeth Whitening Pen

The super convenient On the Go Teeth Whitening Pen is a portable brush pen that easily fits into your pocket or purse.

Ingredients: Alcohol, PVP, Hydrogen Peroxide, Flavor.
How It Works

How To Use Teeth Whitening Pen with BLU

1. Brush the pen formula across the front of teeth.

2. Use the smooth whitening tray with BLU.

3. Power on BLU and choose the non-vibrating option (it will automatically turn off after 5 minutes).

For maximum teeth whitening, repeat step 3 to benefit from a full 20 minutes of whitening.

Be sure to keep device clean and dry before placing back onto charger unit.