Extreme White
Regular price

Sale price

$ 59.00
Includes: 14 x NET 0.02 fl oz Patented Single-Use Applicators
Clinical Results:
In a clinical study, participants using the whitening serum experienced no significant increase in tooth sensitivity.
In a clinical study, the

 

serum

 whitened

 teeth an average of 5 shades after 7 days of use.
In a clinical study, participants' teeth on average got almost 2 shades whiter after just one application.
In a clinical study, the

 

whitening

 

serum was found to be safe to use on crowns, veneers, and other dental materials.
Whitens teeth safely with no pain or sensitivity of teeth and gums.
Share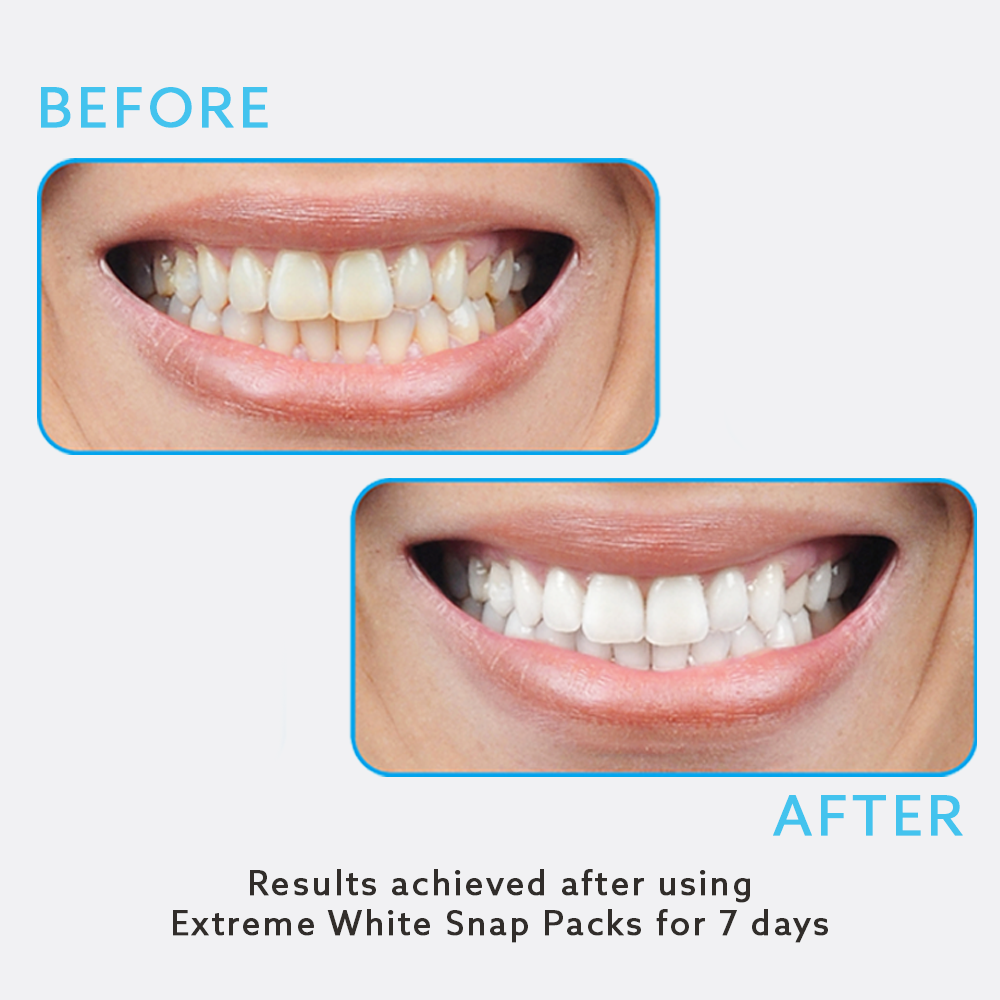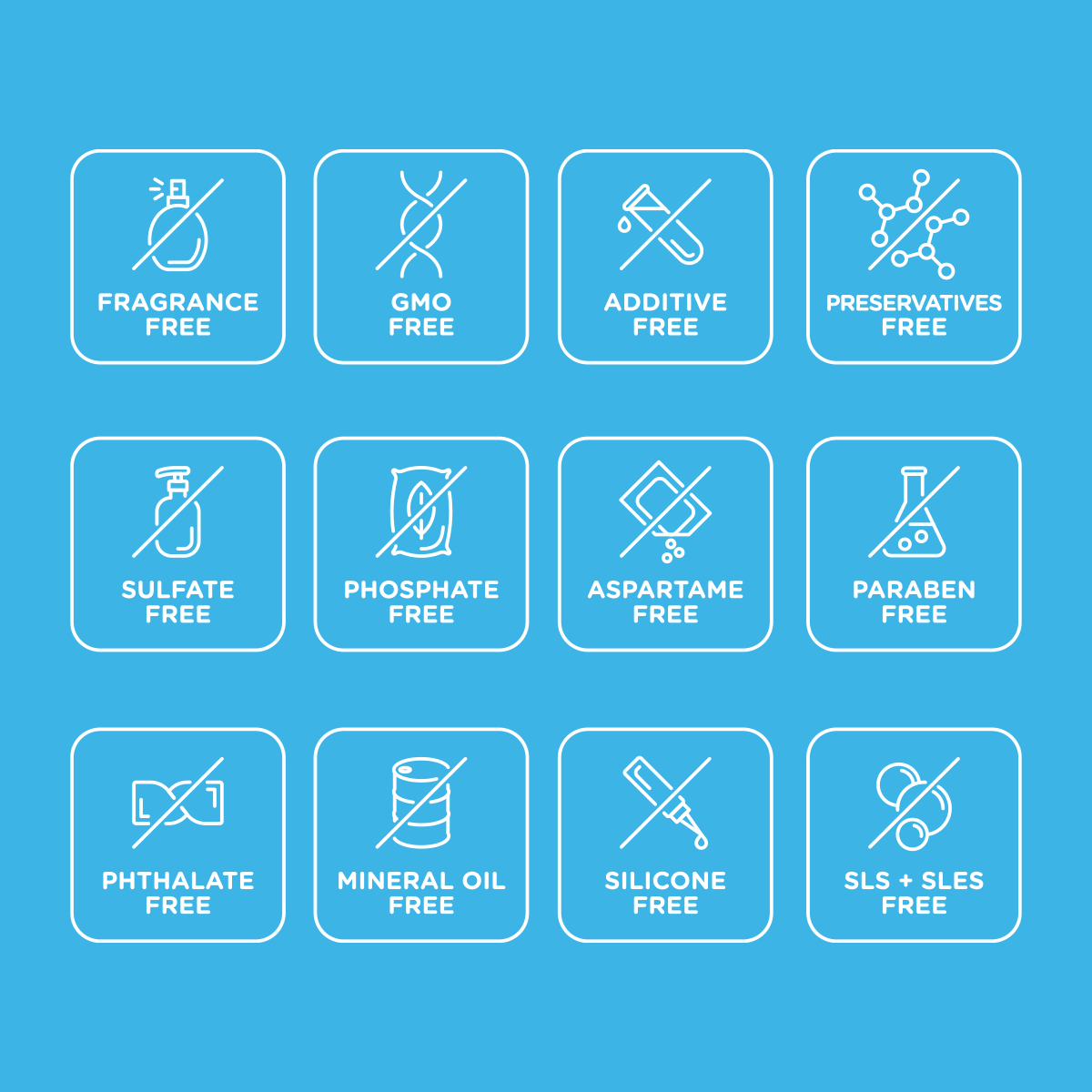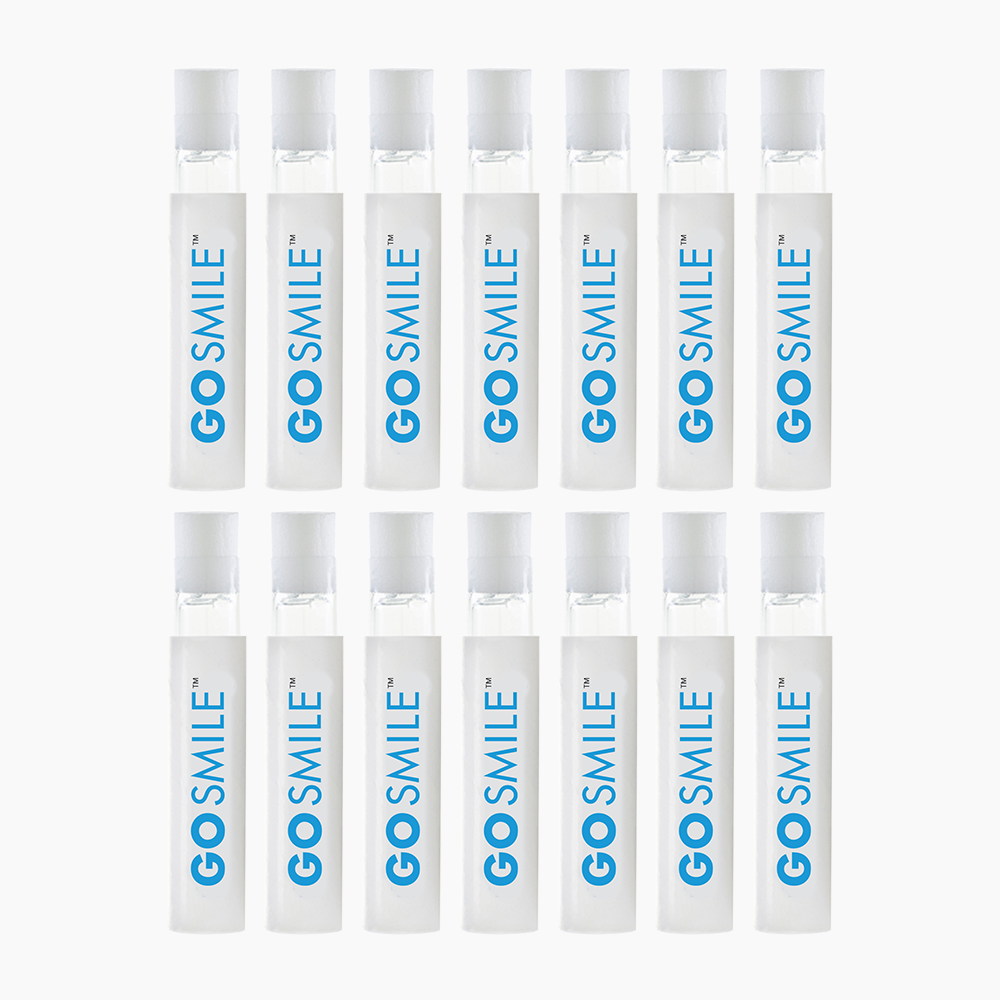 The Benefits

Our teeth whitening serum is gentle on teeth and gums, yet visibly effective.

The formula penetrates to remove stains and then dissolves away - it's beautifully simple.

Airtight applicator protects the potency of the whitening formula until it's applied.

Our easy-to-use Applicator Technology™ allows you to get a brighter smile in just 7 days
Description

Our GO SMILE Extreme White applicators are your solution for faster-acting, long-lasting whitening at home.

Made with the highest quality clean ingredients, these applicators are proven to whiten your teeth in as little as one day, with NO sensitivity.

Ingredients: Alcohol, PVP, Hydrogen Peroxide, Flavor

This product is vegan, cruelty-free, and gluten-free.
How It Works

FLIP – applicator over from paper sleeve and reinsert it with the applicator pointing outwards.

SNAP – the applicator between thumb and index finger. With the applicator pointing down, squeeze firmly until the inner tube snaps , then begin to pump it . Make sure the applicator is pointing down and the tip is fully saturated – almost to the point of dripping – before applying.

APPLY – directly to each tooth's surface in a circular motion. Avoid sensitivity by targeting away from the gum area. Continue to squeeze the applicator to move the whitening formula as you go!

After applying, wait 20 minutes before you rinse, eat or drink.