BLU Light Beauty Set in White
Regular price

Sale price

$ 149.00
Description:
The BLU Light Beauty Set comes with the GO SMILE BLU 360° hands-free toothbrush in White plus the GO SMILE Skin Care Kit. The kIt includes six different brushes and tools targeted to cleanse the skin and stimulate the larger surface areas of your face. LED blue light pairs with Sonic Power to soothe, penetrate, cleanse and enhance your skin when used with your favorite skincare routine.
BLU 360° TOOTHBRUSH
WHITEN: BLU's powerful LED blue light is proven to whiten teeth at an accelerated rate when paired with GO SMILE's exclusive Foaming Whitening Toothpaste.
BRUSH: Let this hands-free device do all the work with its sonic vibration to thoroughly brush teeth. The toothbrush features a regular and gentle mode plus a built-in 2-minute timer to meet the ADA's recommended time for brushing. Plus, the LED blue light kills bacteria that cause bad breath and periodontal disease.
MASSAGE: Massaging gums is the key to better blood flow that helps prevent periodontal disease.
SKIN CARE ATTACHMENTS
Face Massager Tool: A tool that assists with the flow of blood and can temporarily decrease puffiness of the face, especially around the eyes.
Under Eye Massager Tool: A tool designed to treat the delicate skin around your under eyes, bringing out your best features while providing a soothing facial massage.
Serum Infuser Tool: A tool that enhances the penetration of your favorite serums, masks and moisturizers.
Silicone Cleansing Brush: A brush designed to cleanse and exfoliate skin that's made of hypoallergenic, soft silicone for a hygienic and gentle facial cleansing.
Nylon Cleansing Brush: Deep clean your pores and exfoliate skin at the same time for a deeper clean.
Ultra Soft Nylon Cleansing Brush: A brush that ensures a deep cleansing while being gentle enough for even the most delicate skin.
Includes:
(1) BLU Device in White
(1) 2.03 oz Foaming & Whitening Toothpaste
(1) Brushing Mouthpiece Attachment
(1) Whitening Tray Attachment
(1) Face Massager Attachment
(1) Under Eye Massager Attachment
(1) Serum Infuser Attachment
(1) Silicone Cleansing Brush Attachment
(1) Nylon Cleansing Brush Attachment
(1) Ultra Soft Nylon Cleansing Brush Attachment
(1) Charging Base & Cord
Battery Life – The device will maintain a charge for a minimum of two weeks with average usage.
Ingredients
Foaming  & Whitening Toothpaste
Water, Propylene Glycol, Sorbitol, Disodium Laur, Oly Glutamate, Xylitol, Copper Chlorophyll, Allantoin, Poloxamer 407, Sodium Phytate, Glycyrrhizin, Licorice (GLYCYRRHIZA URALENSIS) Extract, Anti-BloodAcid (vitamin C), vitamin H, Folic Acid, Cyanocobalamin, Vitamin B3, Panthothenic Acid, Vitamin B6, Vitamin B2, Vitamin B1, Yeast Polypeptide, Mint (MENTHA HAPLOCALIX) Extract, Photocatalyst, WestPyridium Chloride, Potassium Sorbate, Flavor
Share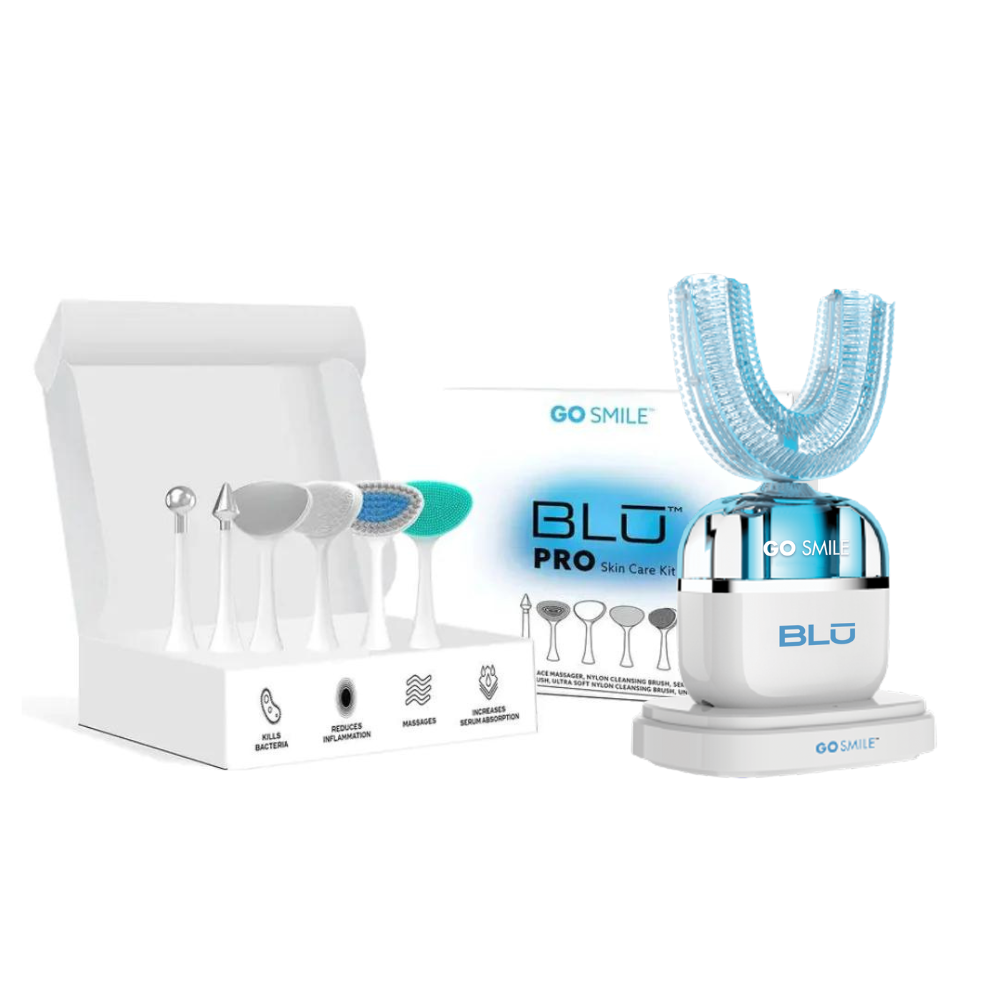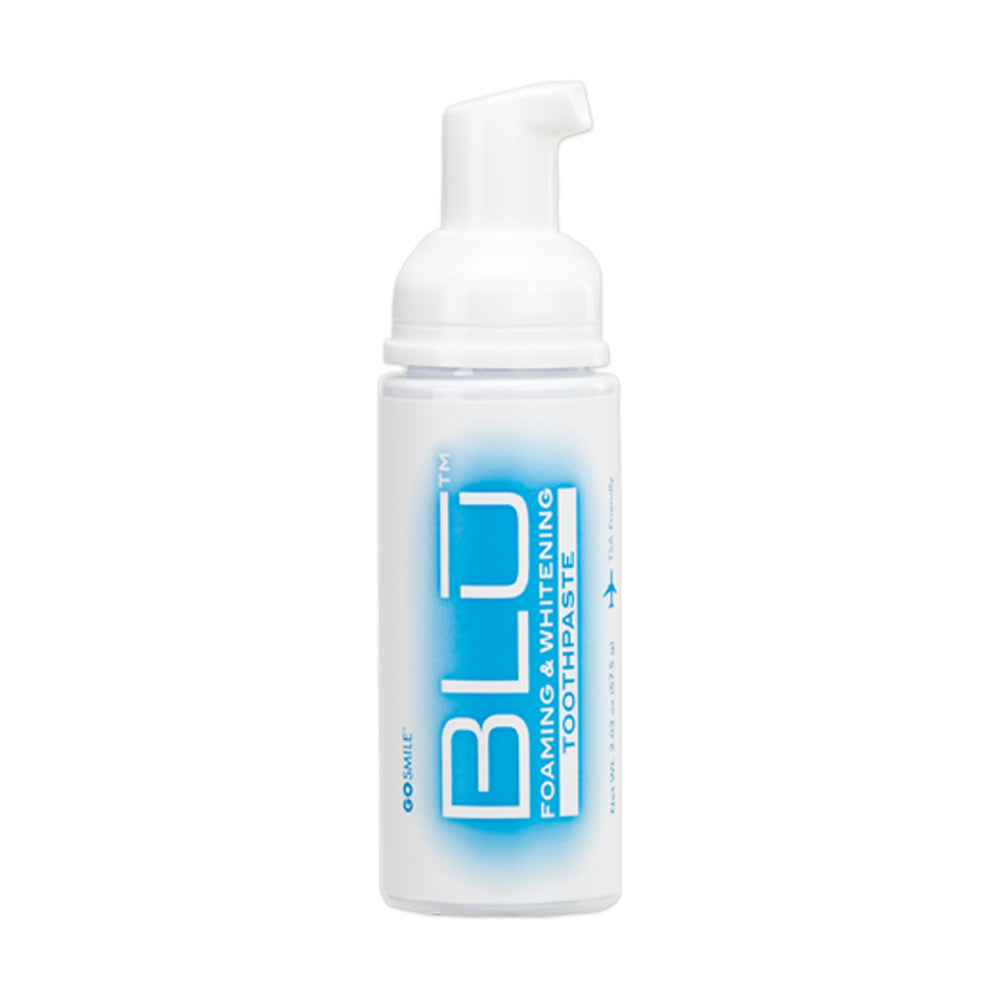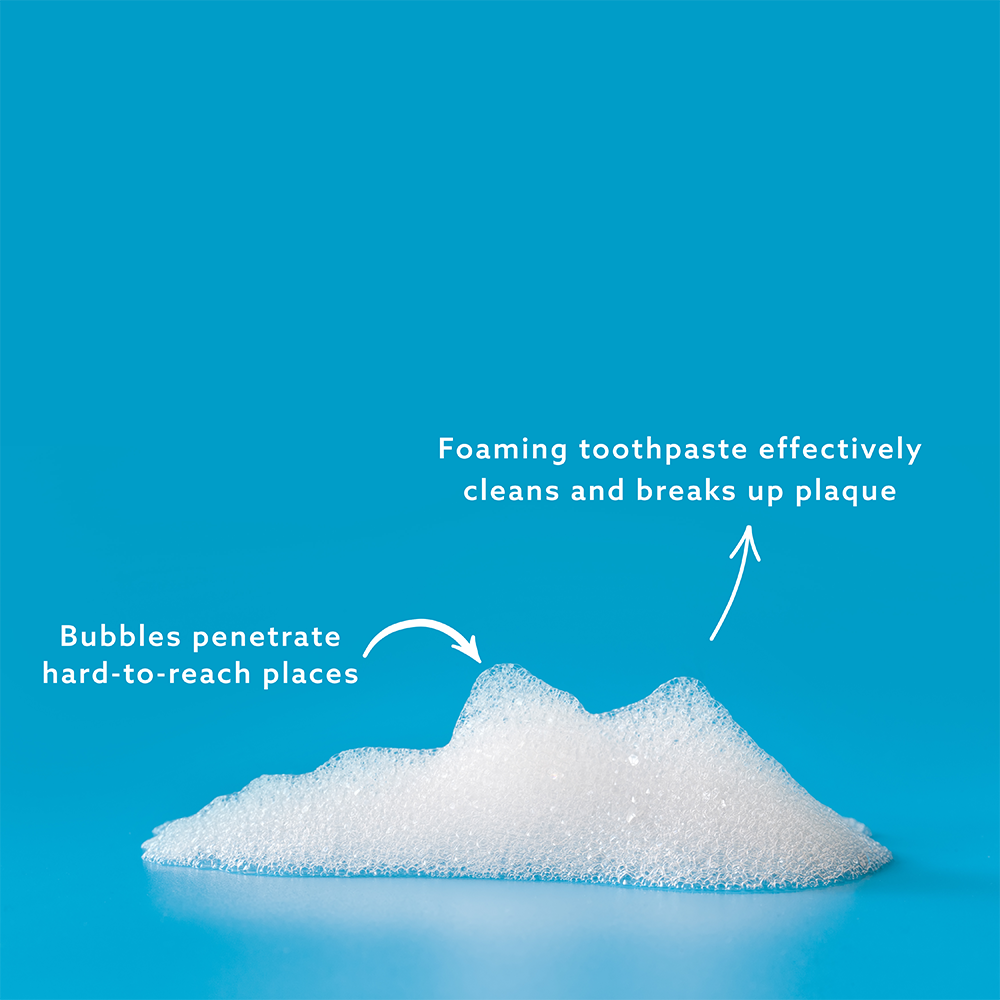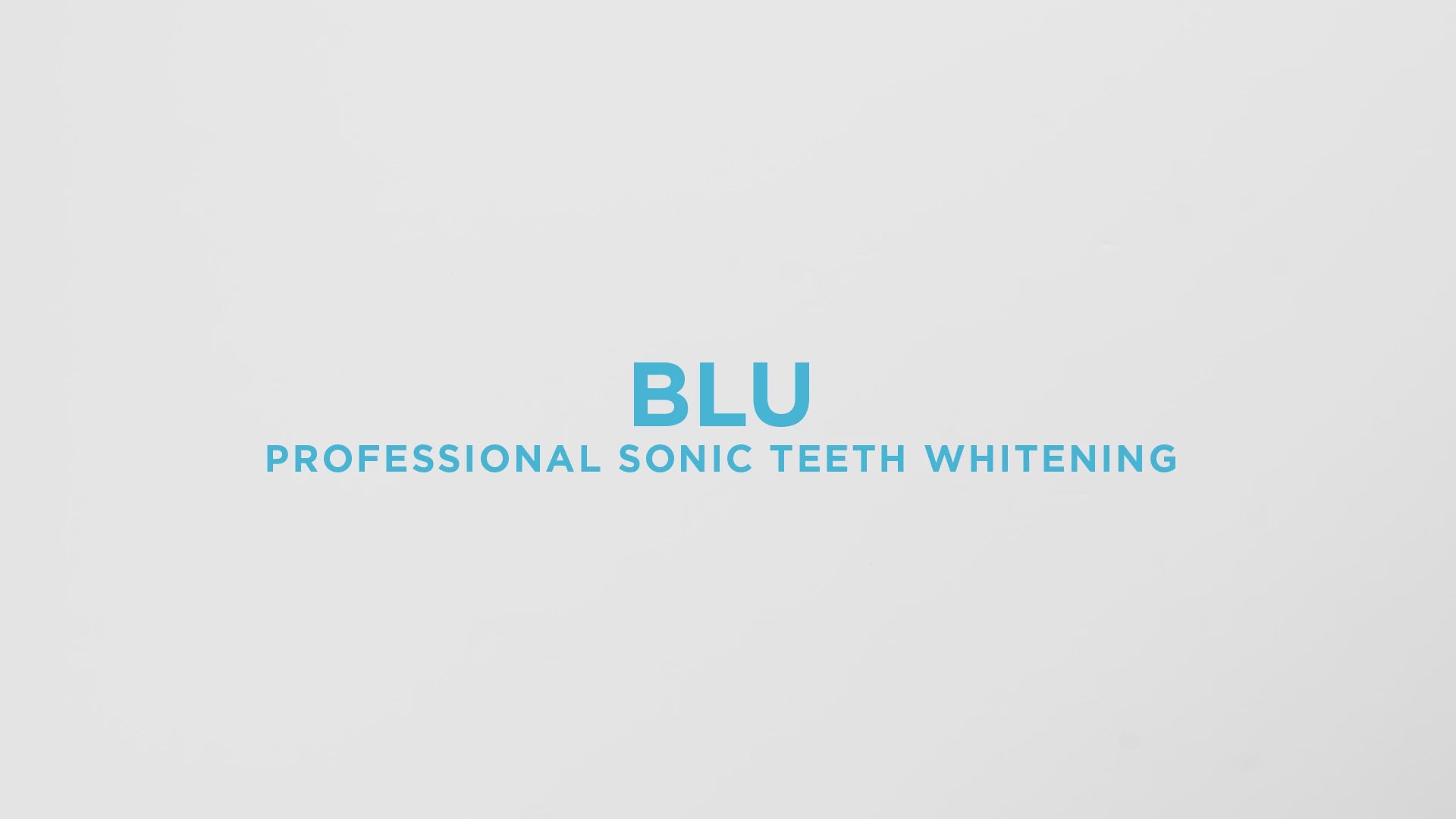 The Benefits
Description
How It Works