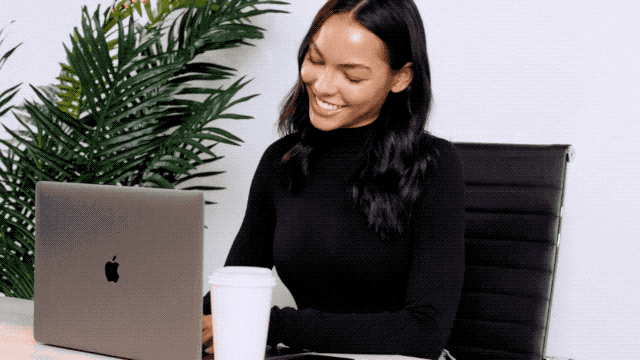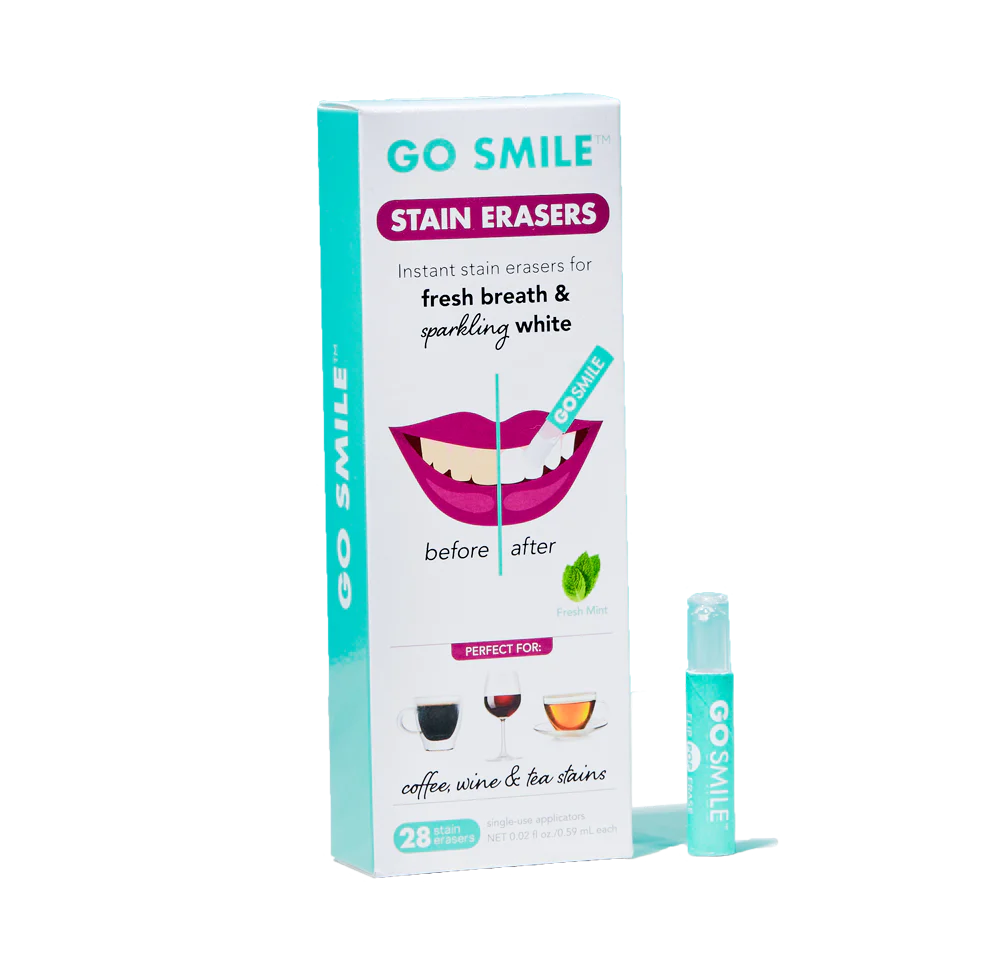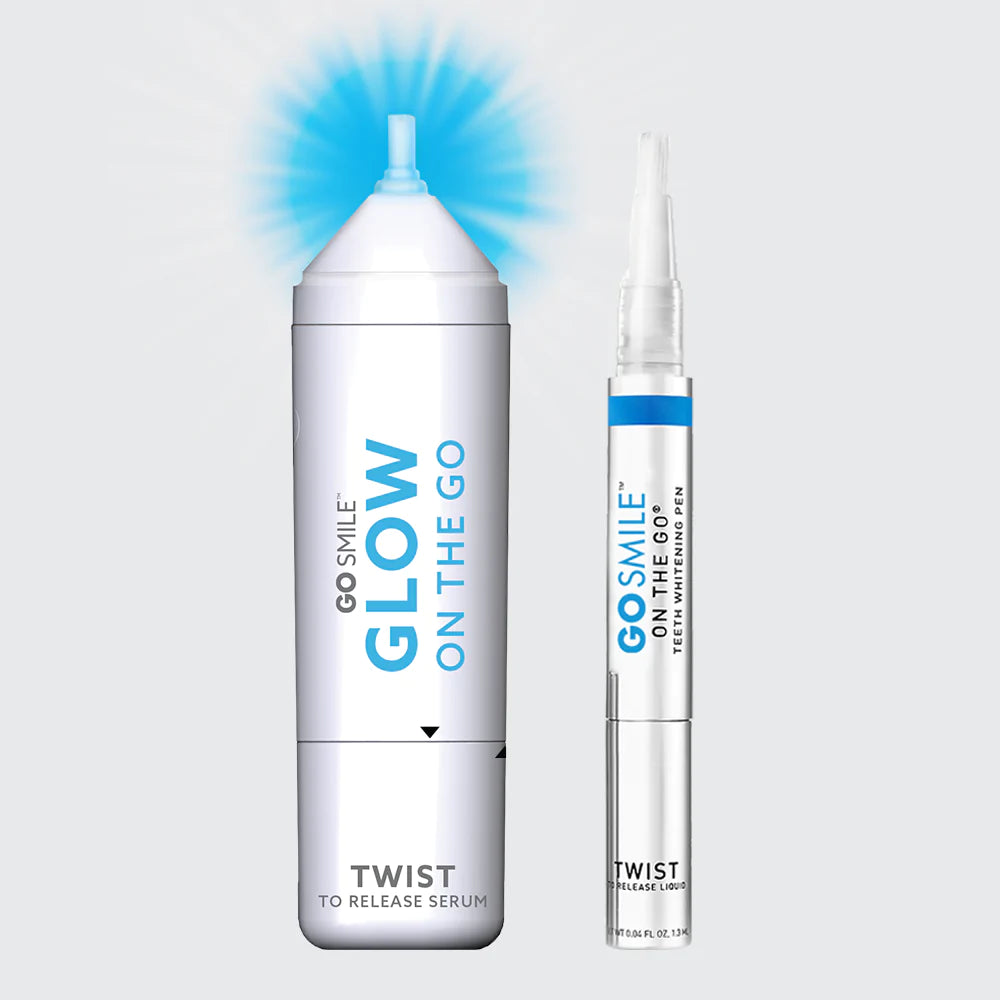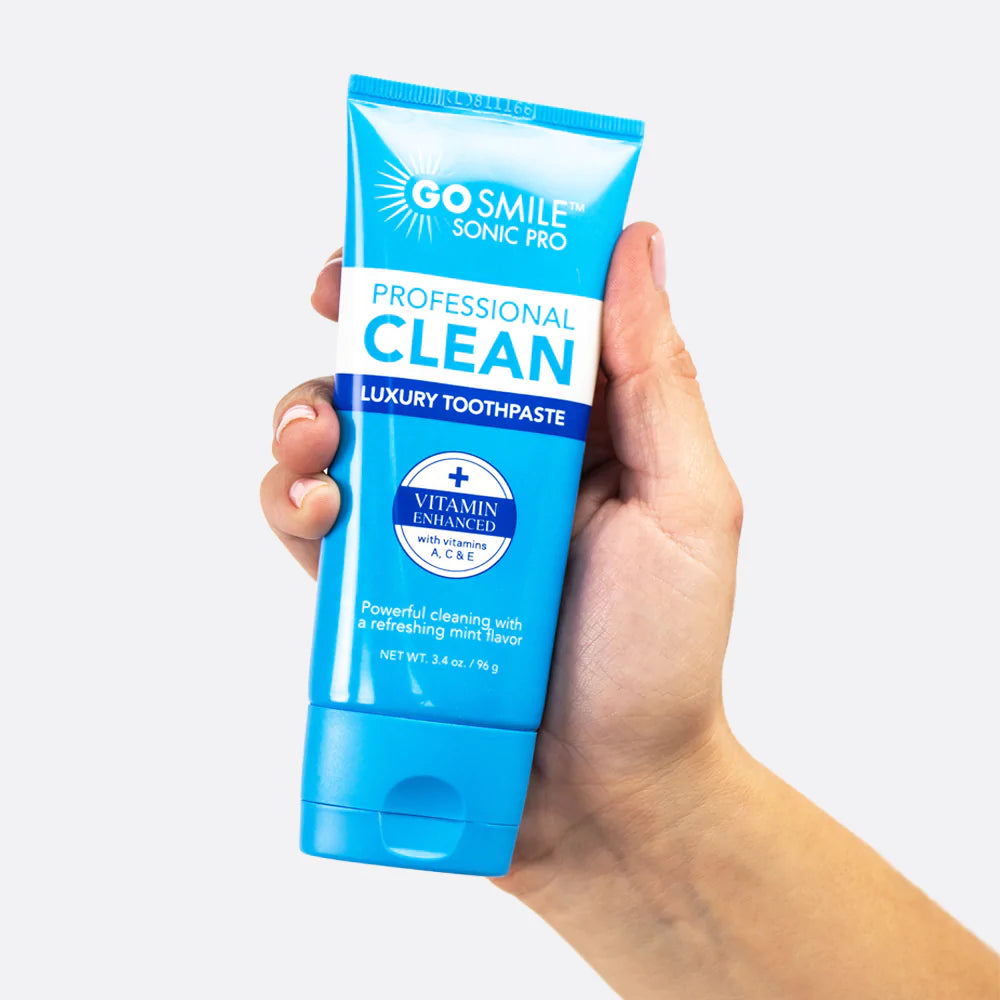 On-the-Go Essentials
Never leave home without our handy on-the-go products. You never know when you'll need a whitening boost!
Show Me
What our customers have to say















Unbelievable results!

GO SMILE teeth whitening is an indispensable part of my morning routine.

Cindy P.,NY
AMAZING

I'm honestly astonished!! Every product I have ever used in the past doesn't work!! However, this product, WORKS!! I'm hooked!

J Ray, LA
This simply works!

Works WONDERS. I have very sensitive teeth and no issues arose there. 

Kara, TX
Effective!

Can't leave home without the pen. I drink coffee, tea & eat berries a lot - all contribute to my teeth stains. This pen helps keep my teeth white everyday!

J_K.,CA
I am addicted

I work in the wine industry & need a great smile. I always get embarrassed by stained teeth! The stain erasers are easy to use and they work! 

Michael, OR
This device does everything!

The BLU Device is easy to use and makes my gums feel great and my teeth are so much whiter after using for a few weeks. I use it daily and the whitening tray with a serum once or twice a week - such a great product!

Betty
LOVE MY TOOTHBRUSH

I love that my teeth are whitened while I brush my teeth. I love this toothbrush. My dental hygienist loves it too.

Sharon
REALLY WORKS!

I love this device - it's easy to use and saves me time because it brushes and whitens at the same time. I also enjoy the massage feature as I have some gum issues. Give it a try if you're interested!

Darby
Fast and Easy to Use

I used the white applicators for a week to whiten my teeth and it's amazing what a difference it makes. I love the Stain Erasers because I can touch up my smile after coffee or lunch and they really erase the stains off my teeth! The name Boost & Maintain says it all.

Gillian
Super Fast Results

I use the whitening pen to maintain my white smile, but there are times i need a quick boost. That's when The Glow on the Go device comes in and, WOW, I see results after one use!

Cecile
Love the blue light!

I cannot believe how amazing this light is. My teeth have never been whiter. My dentist just told me I'm in the top 10% of white teeth for my age.

Dove
GAME CHANGER

Both of my daughters resist brushing teeth, but they were so excited to try this and we haven't even recorded anything fun yet. The lights mesmerized them and they brushed twice each! After the first round, I checked my oldest (who usually does a terrible job brushing with her sonicare) and was shocked at how clean her teeth were! I realize the newness may wear off, but the ease of this device will hopefully keep the resistance levels much lower and it doesn't appear I have anything to worry about when it comes to efficacy-it's a ton better than what we were getting with an electric brush!!

Christen
The gel is amazing...

I picked up the gel a few days ago and have already noticed a difference using this twice a day. I highly recommend it and I will be buying more to give to family members!

JP
5 STARS - Whitening gel

Saw a difference in just a week! Love this product!

Missy
My dentist complimented me on how white my teeth are!!!

I used this product for the first time back in the early 2000s. My dentist said wow you have really white teeth. "What do you use?" "Go Smile" I replied. Well they started recommending it to their patients. So I life got busy, I had kids and didn't use it for about 10 years. Now I have my first order on the way and I can't wait. I love this product!!!

Stephanie
As a former dental tech this is by far the best whitening system.

Great fast and safe results .. At a price unmatched ..... Years of Coffee and tea stains gone in just a few days I'm hooked

Greg
The OG Whitener

This product has been around for a very long time and it is the only whitener I trust to put in my mouth.

Kat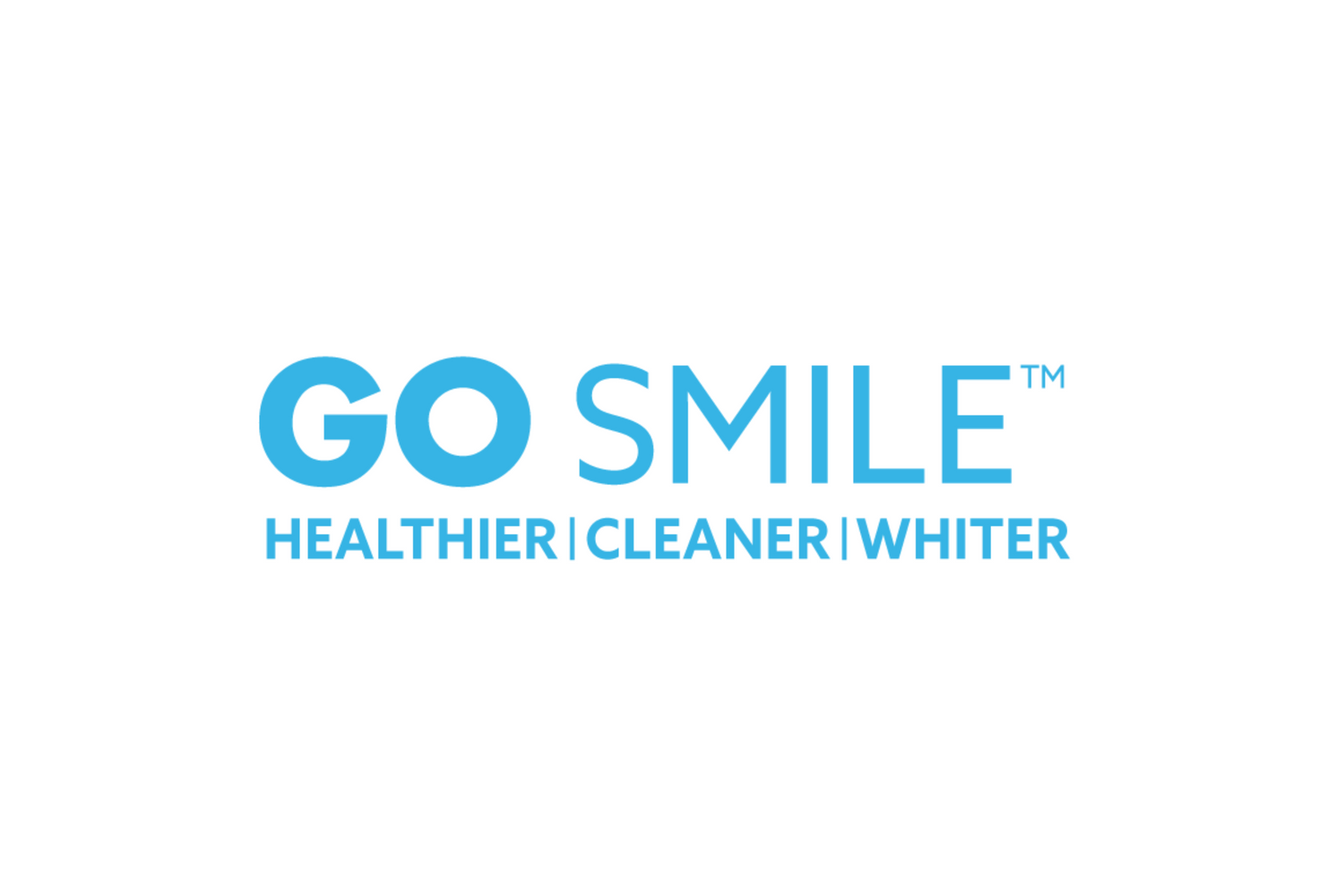 About GO SMILE
OUR STORY
Created by a dentist, GO SMILE has been whitening smiles for over 20 years. Based in the San Francisco bay Area, We have revolutionized at-home and on-the-go teeth whitening products that are safe, effective and clinically proven to whiten with NO sensitivity, Our products are known for their innovation, ease of use and award-winning results.
OUR PROMISE
A healthier, cleaner and whiter smile for everyone.