Best-Sellers Bundle
Regular price

$ 35.00

Sale price

$ 28.00
Includes:
1 x NET 0.04 fl oz Teeth Whitening Pen
1 x (14) NET 0.02 fl oz Stain Erasers 14ct

Share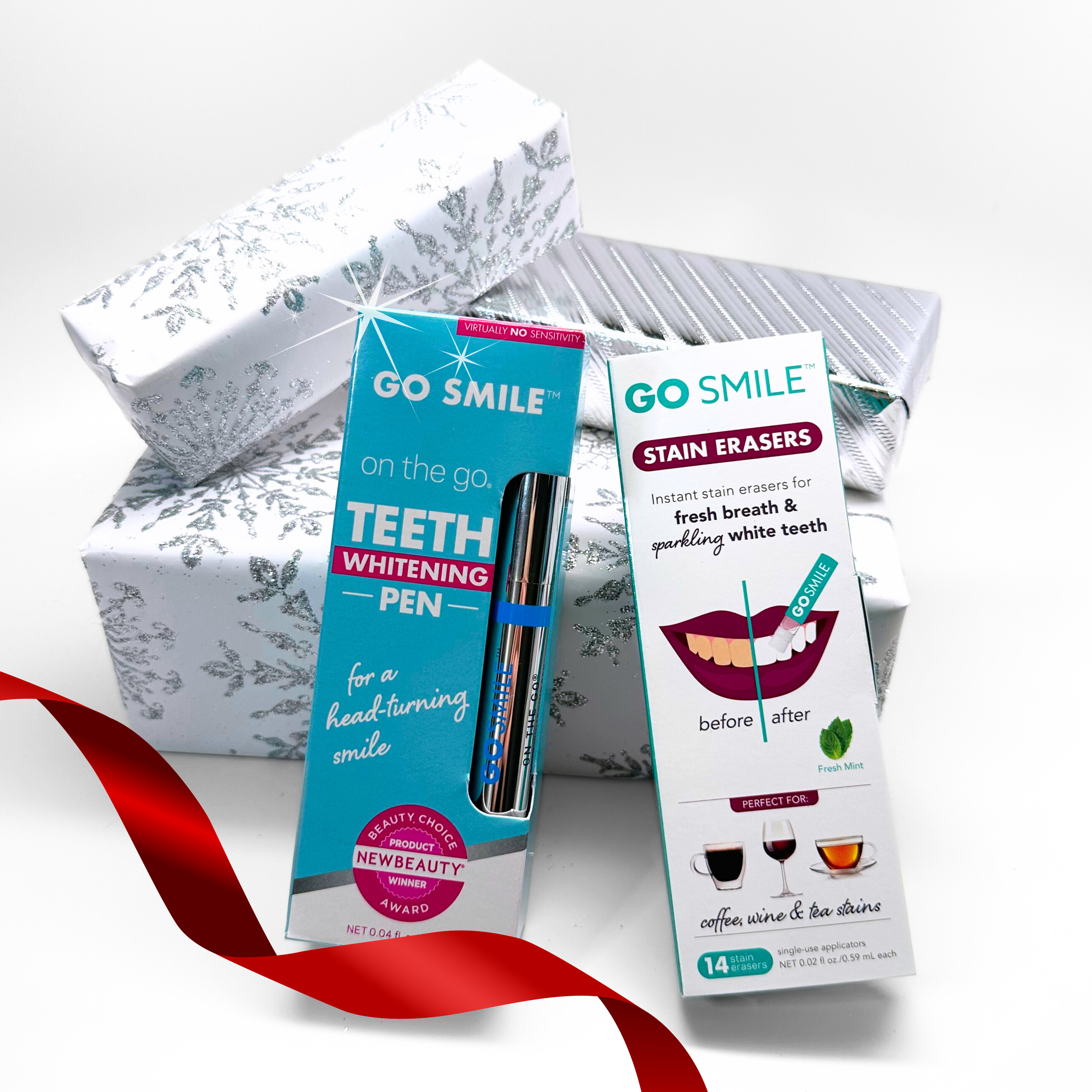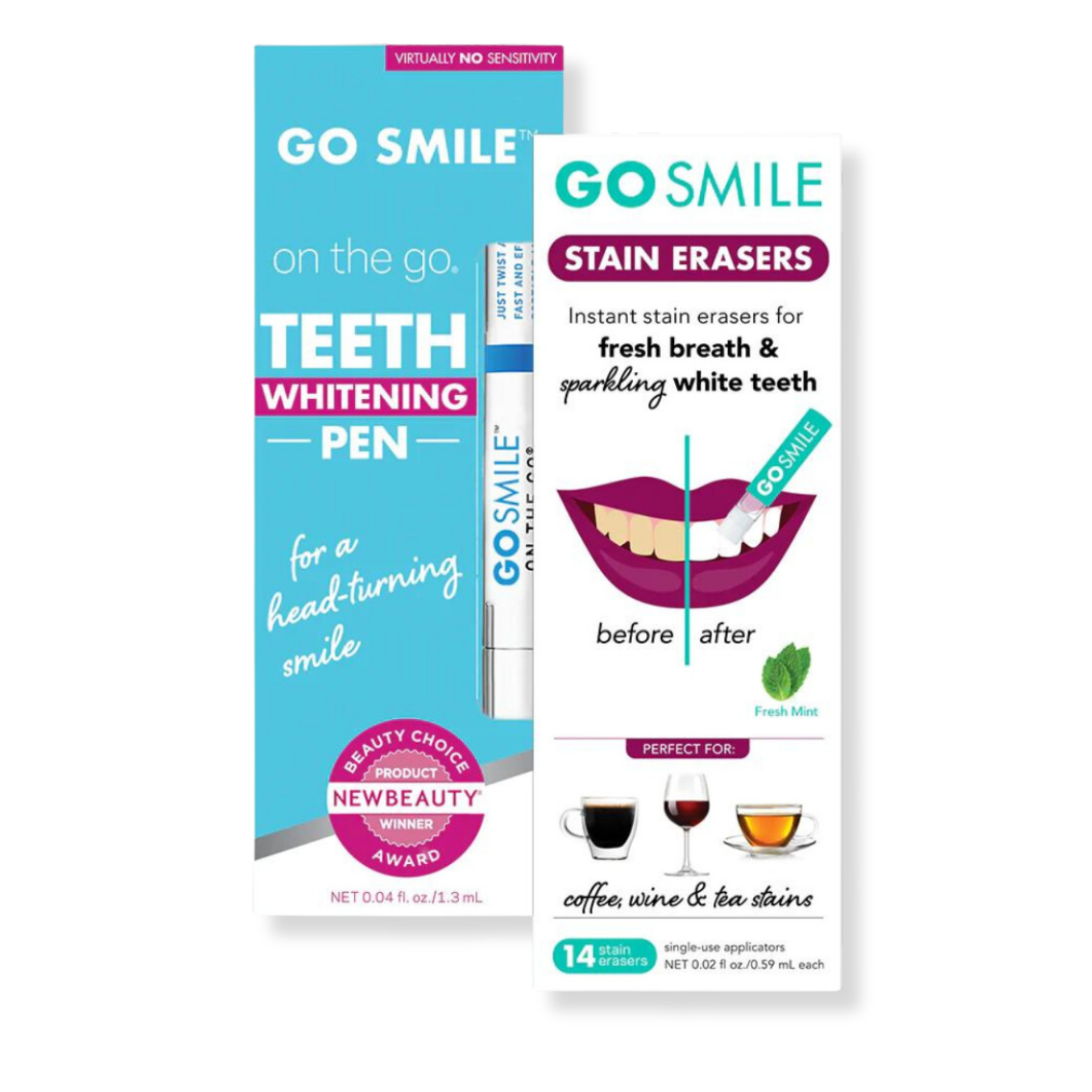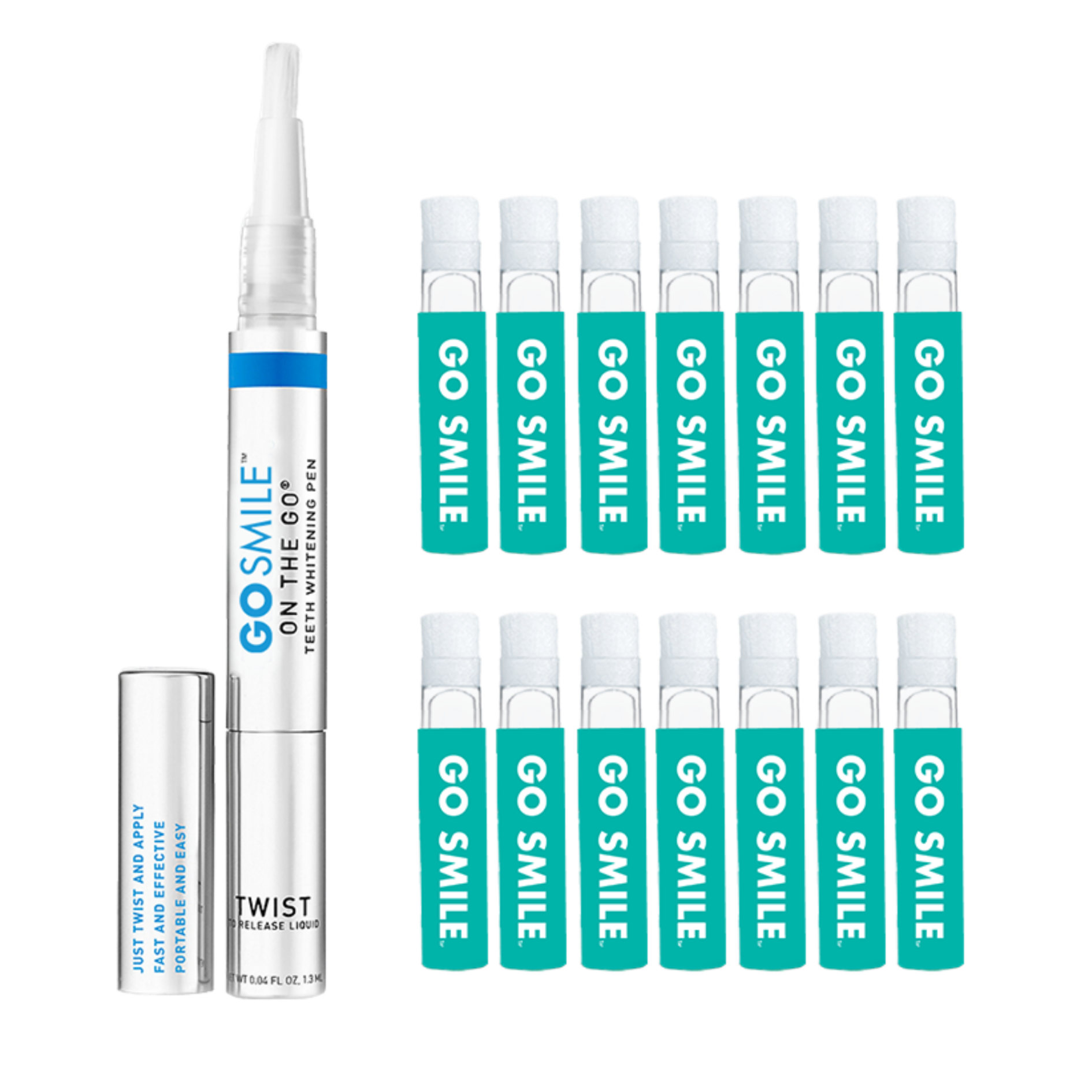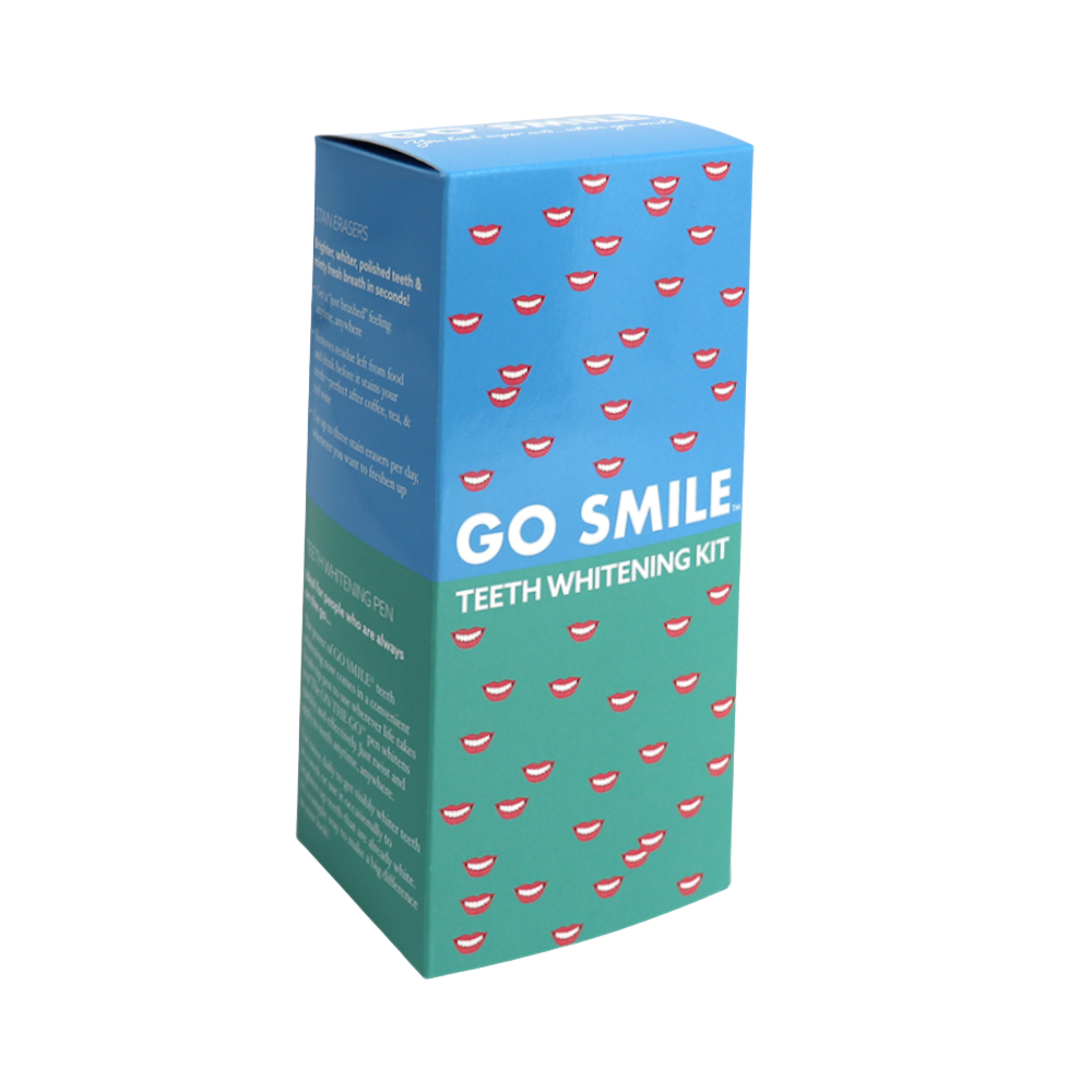 The Benefits

No sensitivity! We're proud of this.

Penetrates teeth for deep whitening and not just surface stains.
Description

Keep your smile bright with GO SMILE's best-selling items.

These portable GO SMILE Stain Erasers help prevent daily stains from setting into your teeth and give you a minty "just brushed" feeling. Because teeth are porous, food and drinks can soak deep into enamel, staining those pearly whites.

GO SMILE On The Go Teeth Whitening Pen penetrates to whiten inside and out. Perfect to take whenever you're on the go!
How It Works

Stain Erasers

FLIP – Applicator over from paper sleeve and reinsert it with the applicator pointing outwards.

POP – With the applicator pointing down, squeeze firmly until the inner chamber breaks. With the applicator still pointing down, squeeze and pump until the cotton tip is saturated with the whitening formula. Make sure the applicator is pointing down and fully saturated – almost to the point of dripping – before applying.

APPLY – Directly to each tooth's surface in a circular motion. Avoid sensitivity by targeting away from the gum area. Continue to squeeze the applicator to move the whitening formula as you go!

After applying, wait 20 minutes before you rinse, eat or drink.

Teeth Whitening Pen

Apply to serum from Teeth Whitening Pen to top and bottom of teeth. Hold the light device to your mouth, turn on, and shine the light onto teeth. The device will turn off automatically after 10 minutes. Use twice a day.

After applying, wait 20 minutes before you rinse, eat or drink.