Glow on the Go Kit
Regular price

Sale price

$ 99.00
Take our award-winning teeth whitening pen to the next level with our latest innovation. Glow on the Go is a refillable blue-light device designed to pair with our award-winning teeth whitening pen for maximum whitening results. Get visibly brighter teeth in as little as one use with its powerful blue light technology! This kit includes 2 extra Whitening Pen Refills + the pen that already comes with the Glow On The Go device.  
Includes 
One (1) Glow

o

n

t

he Go Device

 

Three (3) Teeth Whitening Pen

s,

0.04 oz

each

 
Features 
 Glow on the Go Device
Water-resistant

 

Powerful blue light

technology

accelerates whitening & kills bacteria

 

Beeps every 30 seconds for top and bottom teeth 

 

Brush tip designed to target stained teeth and in-between stains

 
Teeth Whitening Pen
Formula penetrates to whiten inside and out 
Easy to use and portable, great for on the go 
Ideal as a "refresher" for people who have whitened recently but are noticing new stains 
Can last for up to two weeks (if used twice daily) 
Free from fragrances, GMOs, additives, preservatives, sulfates, phosphates, aspartame, parabens, phthalates, mineral oil, silicone, and SLS + SLES

Soft brush evenly coats the surface of your teeth and reaches in between teeth for a thoroughly whiter smile 

 

Just-brushed look with no sink

required

 

 

Serum dissolves cleanly away with a refreshing mint aftertaste – no need to rinse!

 
How to Use  
Gently twist bottom of the device counterclockwise until dots are lined up and gently pull to remove bottom (this will be where the Whitening Pen goes) 
Insert pen into Glow on the Go device 
Replace bottom of device by twisting back on 
Remove device cap by pulling straight out 

Twist bottom of device clockwise until the whitening serum of the pen becomes visible — this will require several twists. Turn the dial at the end of the pen until the brush is saturated with serum. The first use may take many turns

 

Press power button to turn on. You will hear a beep

 

Brush the whitening serum across the top row of teeth while focusing on areas with the most amount of staining

 

The device will beep after 30 seconds to indicate that it's time to move to the bottom row of teeth

 

Extra twists of the device may be required to release more whitening serum

 

The device will beep again after 30 seconds

 

Wipe off or rinse brush tip under warm water after each use and replace cap

 

Replace cap while Blue Light is still on to sanitize

 

Device will automatically turn off once device is done sanitizing

 

Replace the cap after using it to sanitize the brush tip

 
Share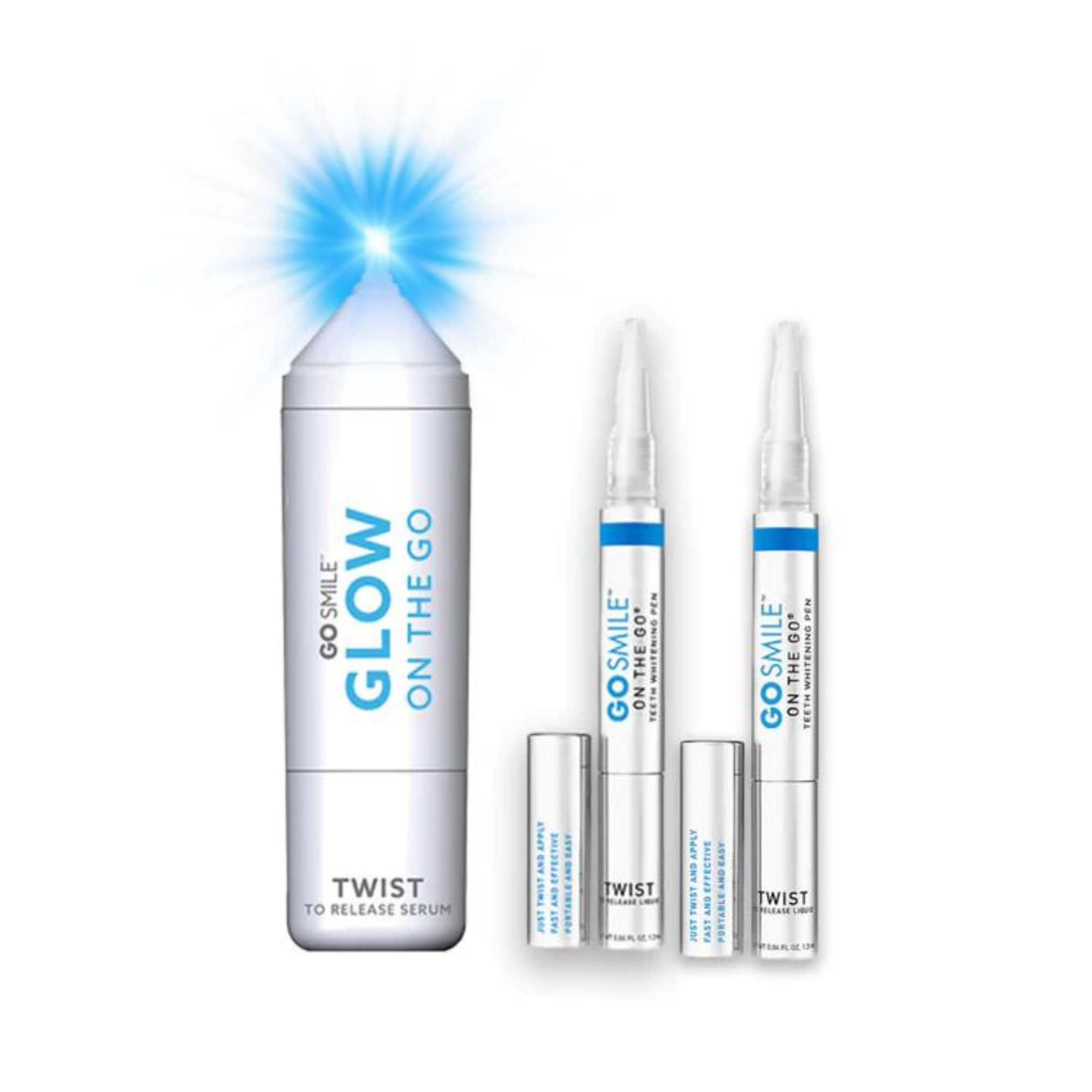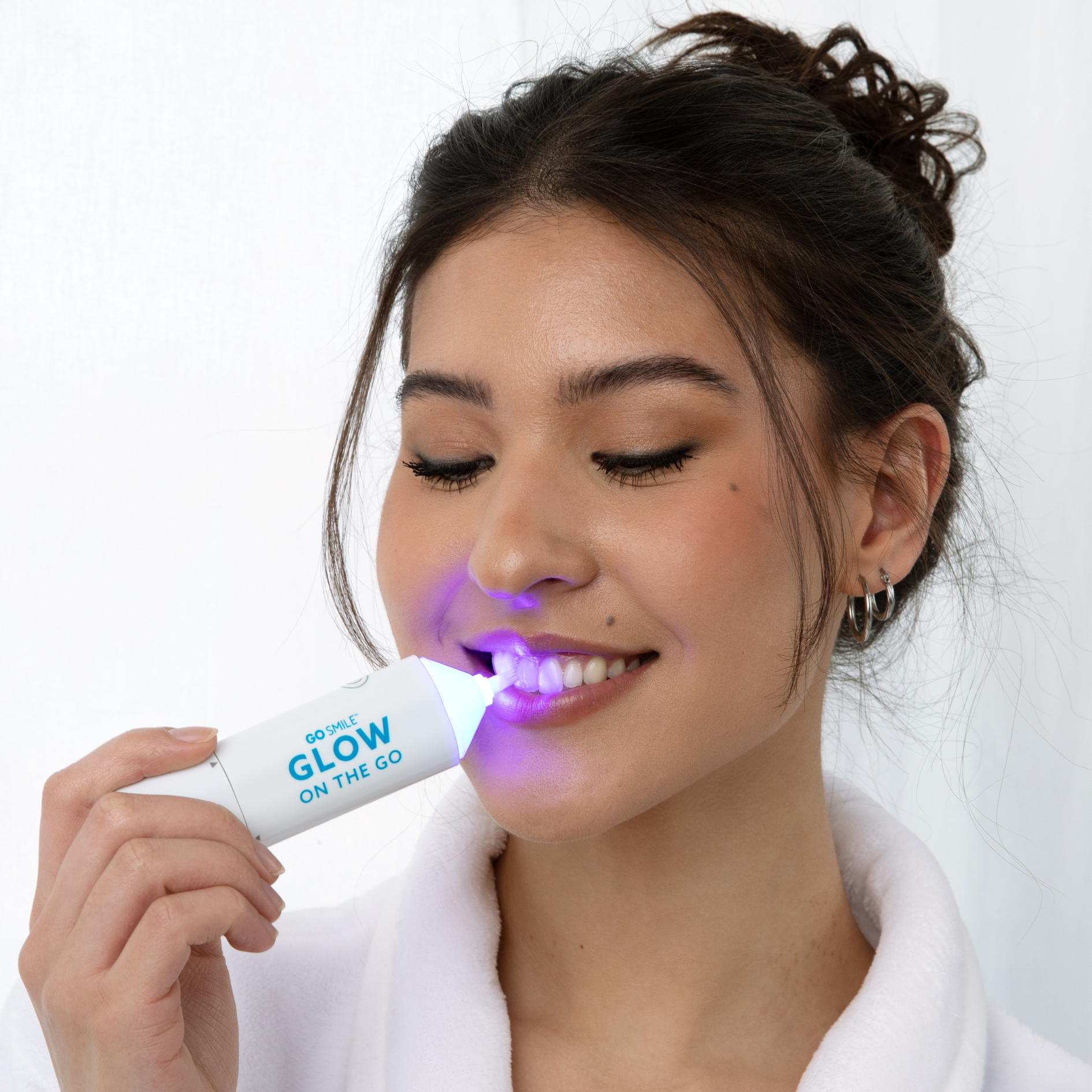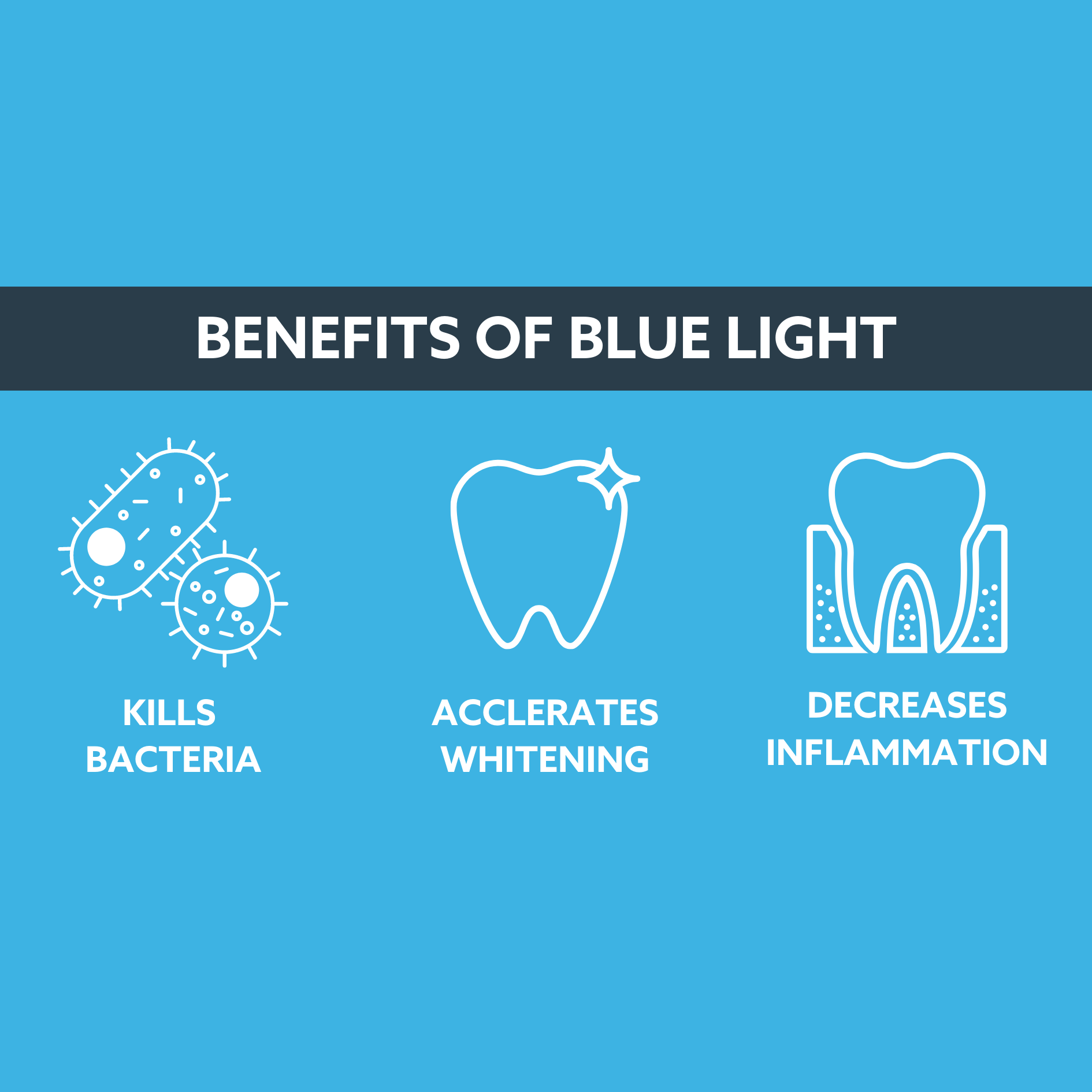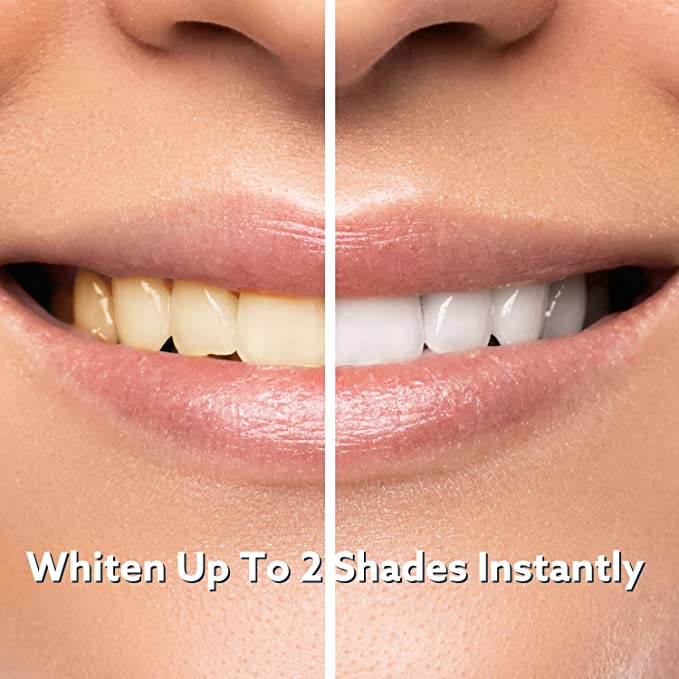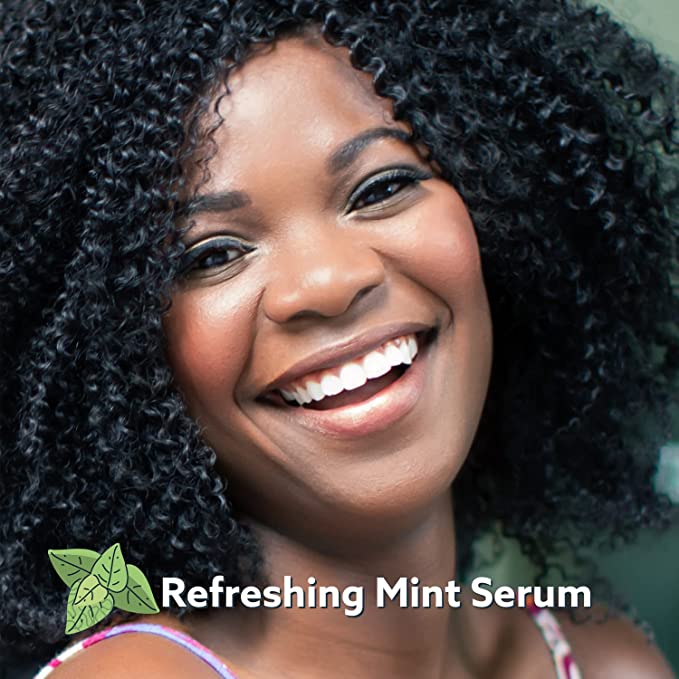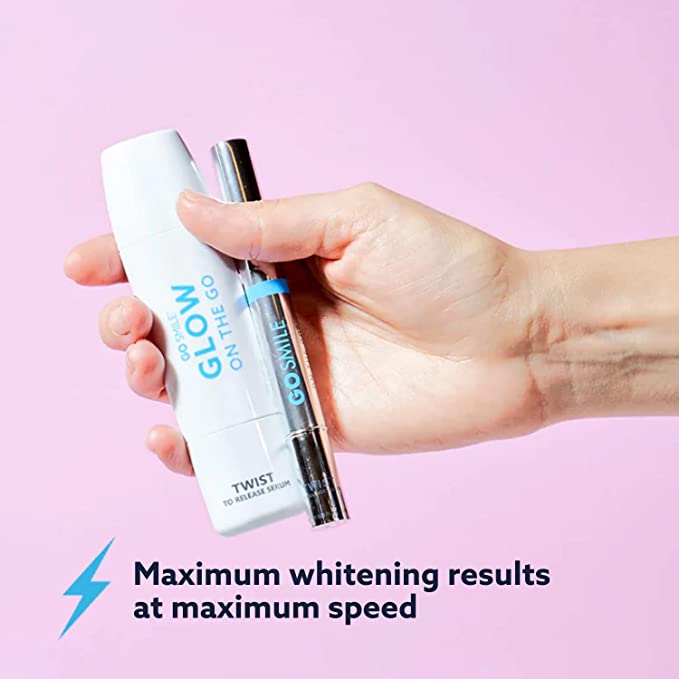 The Benefits
Description
How It Works