Baby BLU Brushing Kit
Regular price

Sale price

$ 84.00
The Go Smile Baby BLU Sonic Toothbrush provides interactive fun for a better brushing experience! It will help teach your child healthy oral-care habits that will last a lifetime. Now paired with the newly launched Foaming Toothpaste for Kids in Bubblegum + an additional classic brush head that your child can switch out to learn both types of brushing.  
FOAMING TOOTHPASTE FOR KIDS IN BUBBLEGUM 
Introducing GO SMILE's Foaming Toothpaste for Kids! Our goal is to deliver healthy smiles without all the bad stuff. That's why our formula is fluoride-free and was created using only the cleanest ingredients. The foaming bubbles work their magic not only by removing plaque but also by deeply cleaning teeth inside and out. So you and your child can enjoy a worry-free brushing routine that combines cleanliness, safety, and a yummy bubblegum flavor. 
Fluoride-free formula

 

Clean ingredients

 

Foam penetrates teeth for a deep cleaning

 

Bubblegum flavor

 
BABY BLU SONIC TOOTHBRUSH 
Brush & Clean 

Remove plaque, kill bacteria and prevent cavities with this sonic toothbrush. This child-friendly device brushes all teeth at once, so you don't have to worry about missing a spot. 
Record & Sing

Record your favorite tune, funny voice, or words of encouragement on Baby BLU and your child can listen to Pepper the Panda while brushing their teeth. Baby BLU automatically stops brushing when the recording stops.

 
Light Therapy

 

Your child's smile will light up with these engaging, therapeutic lights. Red Light increases circulation for better gum health while Blue Light kills oral bacteria.

 
Two-Minute Timer

 

The built-in timer encourages brushing for 2 minutes per American Dental Association recommendation.

 
Water-Resistant

 

Durable design withstands even the messiest brushing times.

 
KIT INCLUDES: 
(1) Baby BLU Sonic Blue Toothbrush with Brushing Mouthpiece in Panda, Penguin or Pig 
(1) 1.7 oz Foaming Toothpaste for Kids in Bubblegum 
(1) USB charging cable for rechargeable battery 
(1) Classic Toothbrush Head Attachment 
*Sonic Toothbrush suitable for kids ages 3-8. 
Share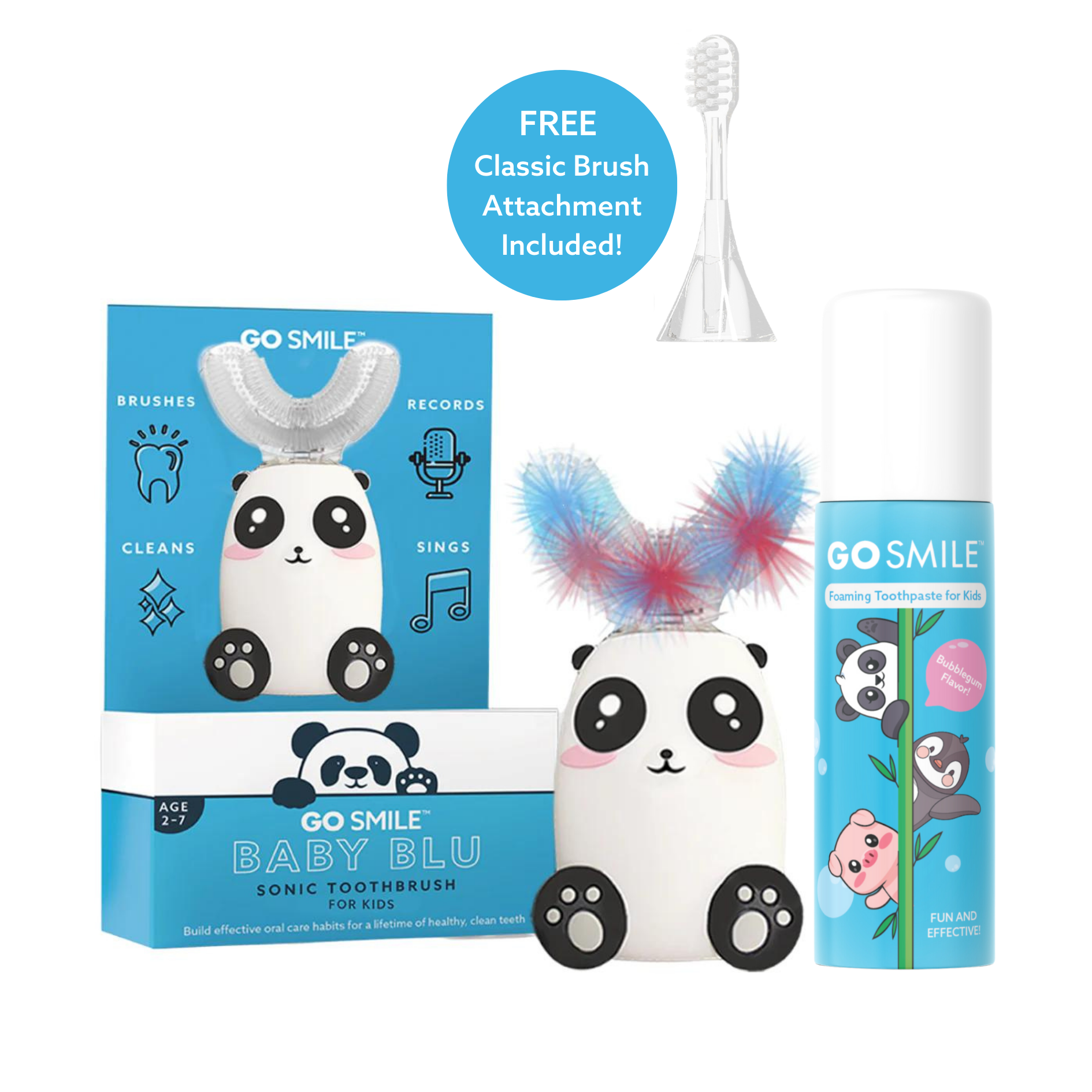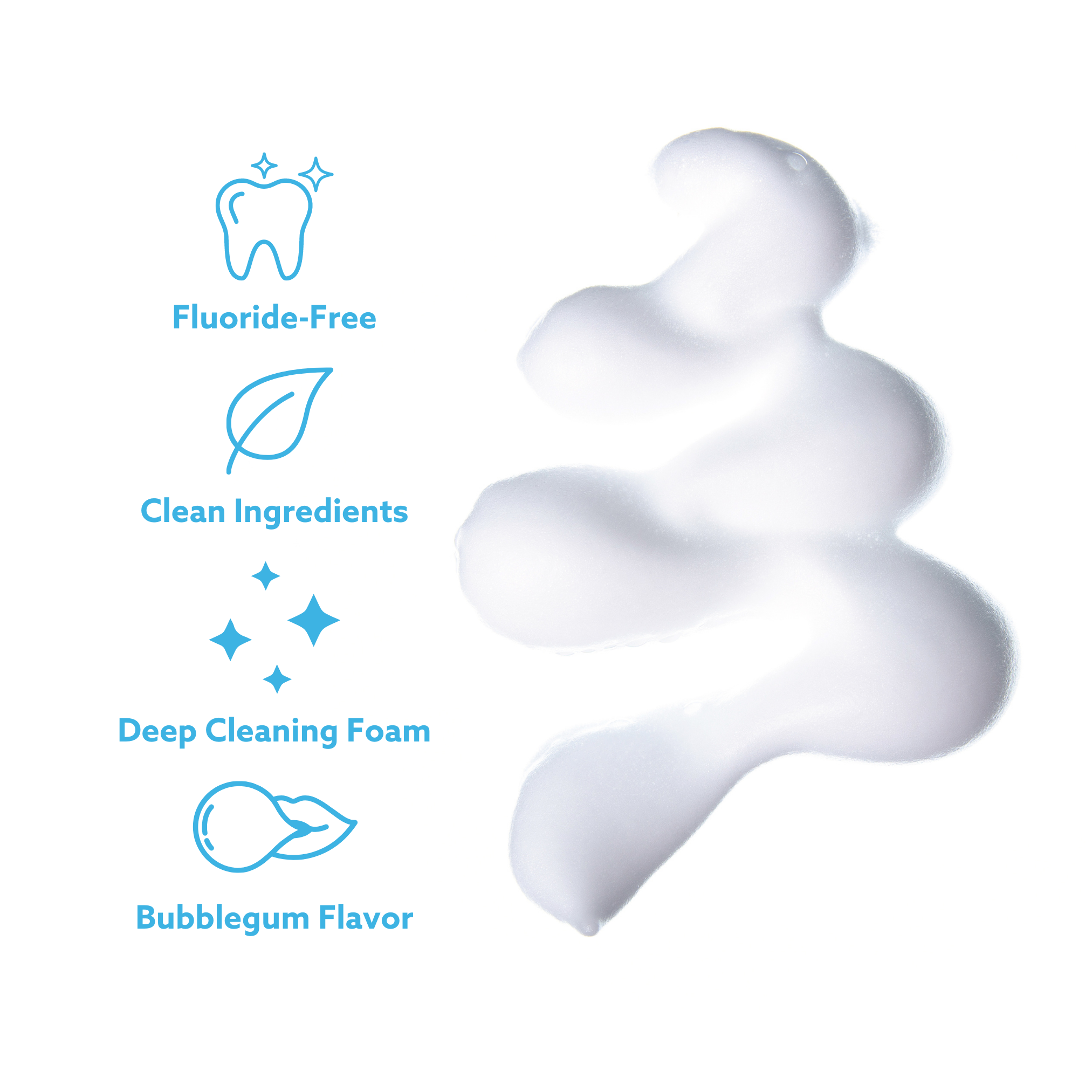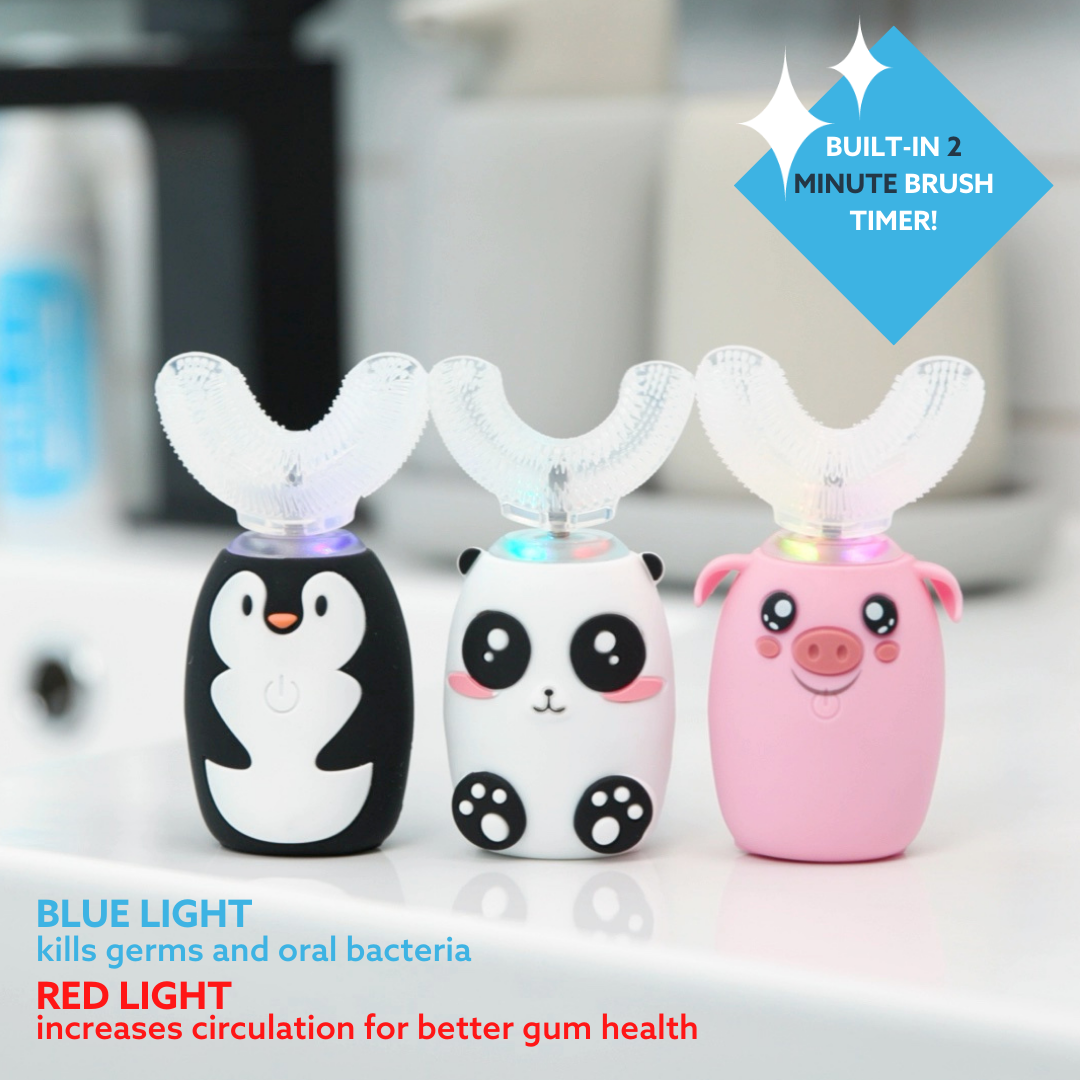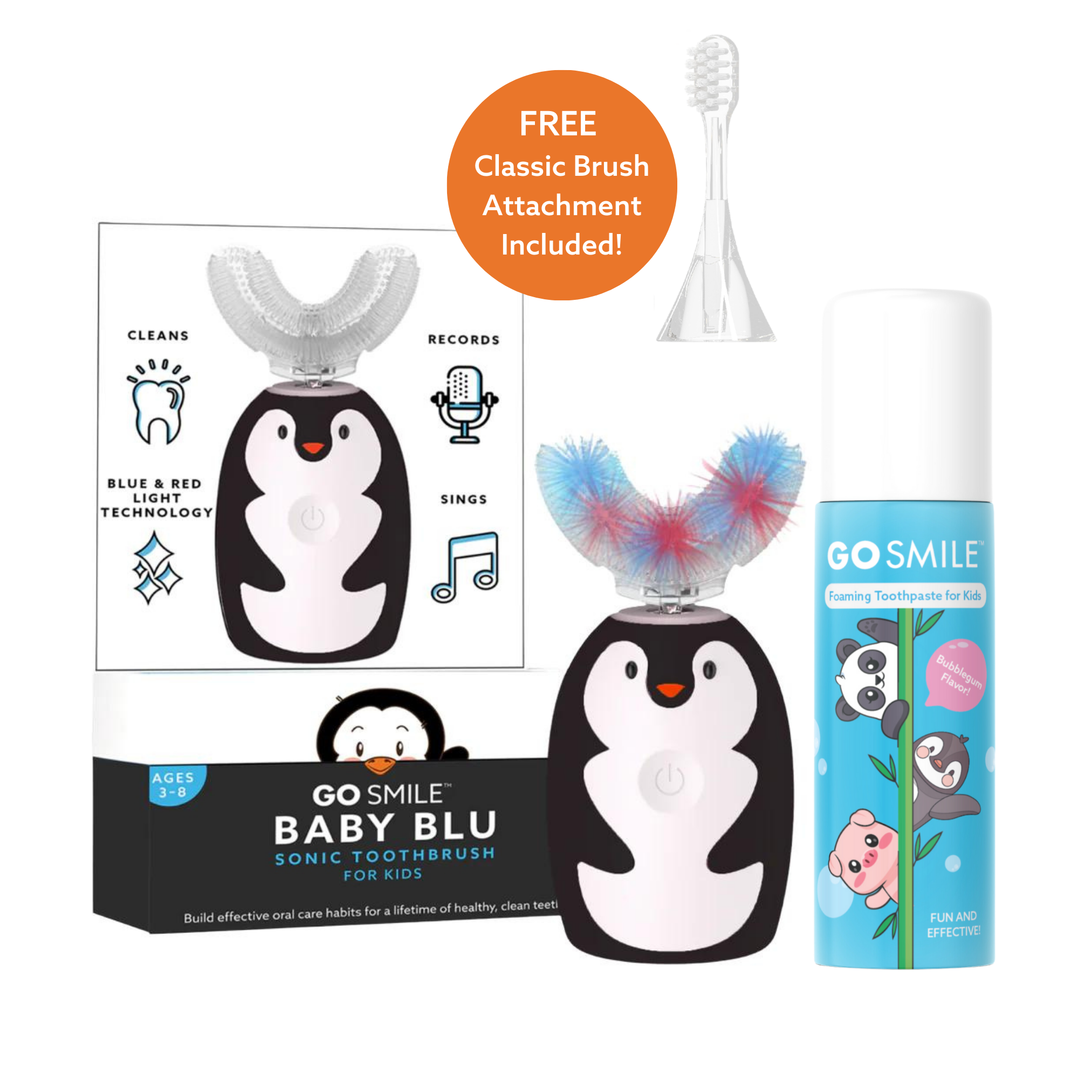 The Benefits
Description
How It Works