The Must-Haves Kit
Regular price

Sale price

$ 45.00
Keep your mouth clean and your smile bright with GO SMILE's Must Haves Kit! The battery-operated toothbrush delivers Sonic Vibration Technology that works hard to remove surface stains and polish teeth for a smoother and brighter smile, no matter where you are. After you brush, grab GO SMILE's Award-Winning On The Go Teeth Whitening Pen to touch up your smile and keep it pearly white.  
TRAVEL-SIZE SONIC TOOTHBRUSH 
This travel-sized battery-powered toothbrush comes with our Sonic Vibration technology to keep your teeth healthy, wherever you go! 
Removes surface stains and polishes teeth for a smoother and brighter smile

 

No charging cables needed; battery included 

 

TSA Friendly

 
LUXURY MINT TOOTHPASTE  
This Luxury Mint Toothpaste goes beyond whitening for a healthier, cleaner, whiter smile. Powerful cleaning paired with refreshing mint and paired with vitamins A, C & E leaves you feeling revitalized. 
Vitamins A, C, & E help keep teeth white and healthy 

 

Free from: Fragrances, GMOs, additives, preservatives, sulfates, phosphates, aspartame, parabens, phthalates, mineral oil, silicone, and SLS + SLES 

 

FDA-approved

 

Made in USA

 
TEETH WHITENING PEN  
The super convenient On the Go Teeth Whitening Pen is a portable brush pen that easily fits into your pocket or purse.  
Soft brush evenly coats the surface of your teeth and reaches in between teeth for a thoroughly whiter smile 

 

Just-brushed look with no sink required 

 

Serum dissolves cleanly away with a refreshing mint aftertaste – no need to rinse!

 

Made in USA

 
KIT INCLUDES: 
(1) Travel-Size, Battery-Powered Sonic Toothbrush  
(1) 1.0 ox Luxury Mint Toothpaste 
(1) 0.04 fl oz Teeth Whitening Pen  
Share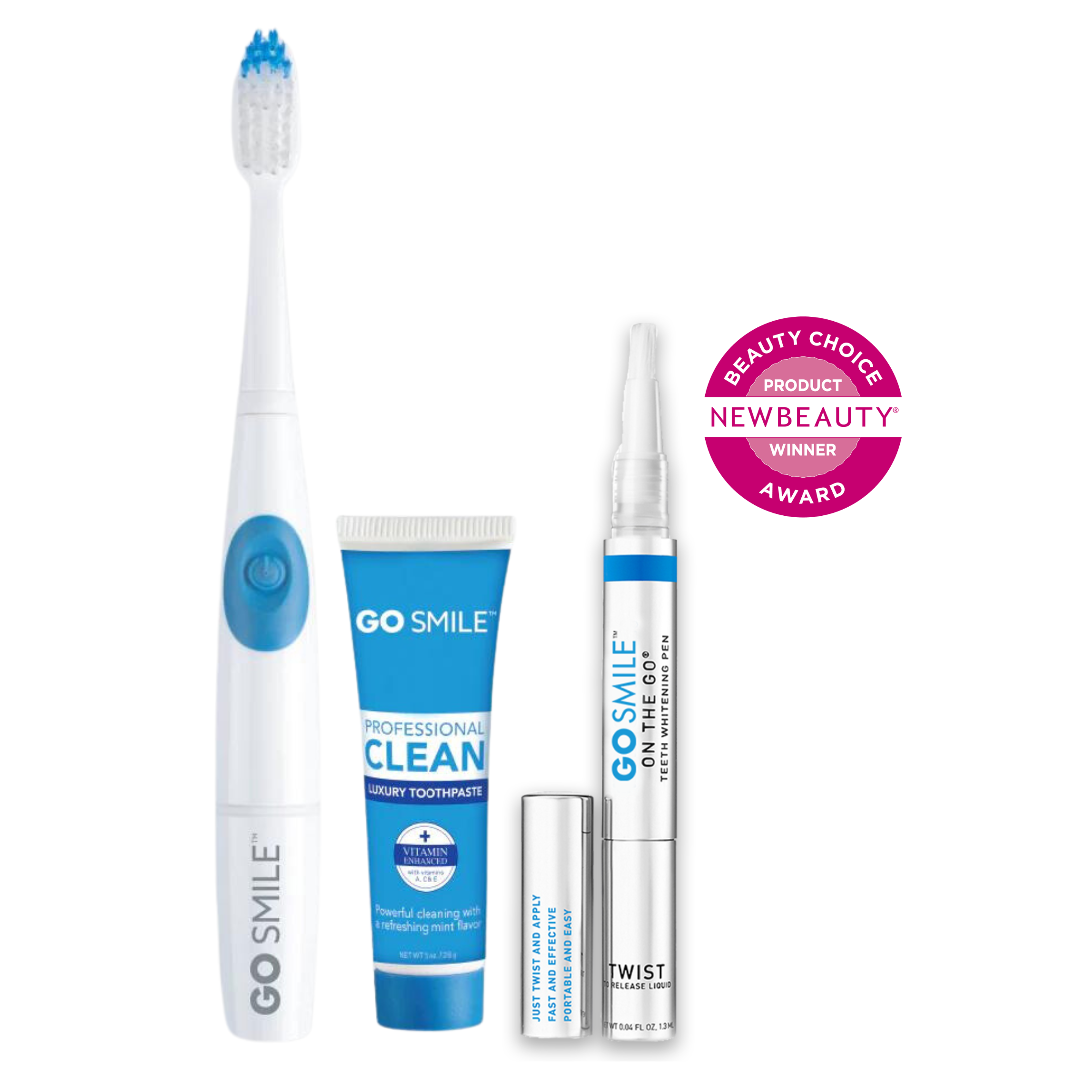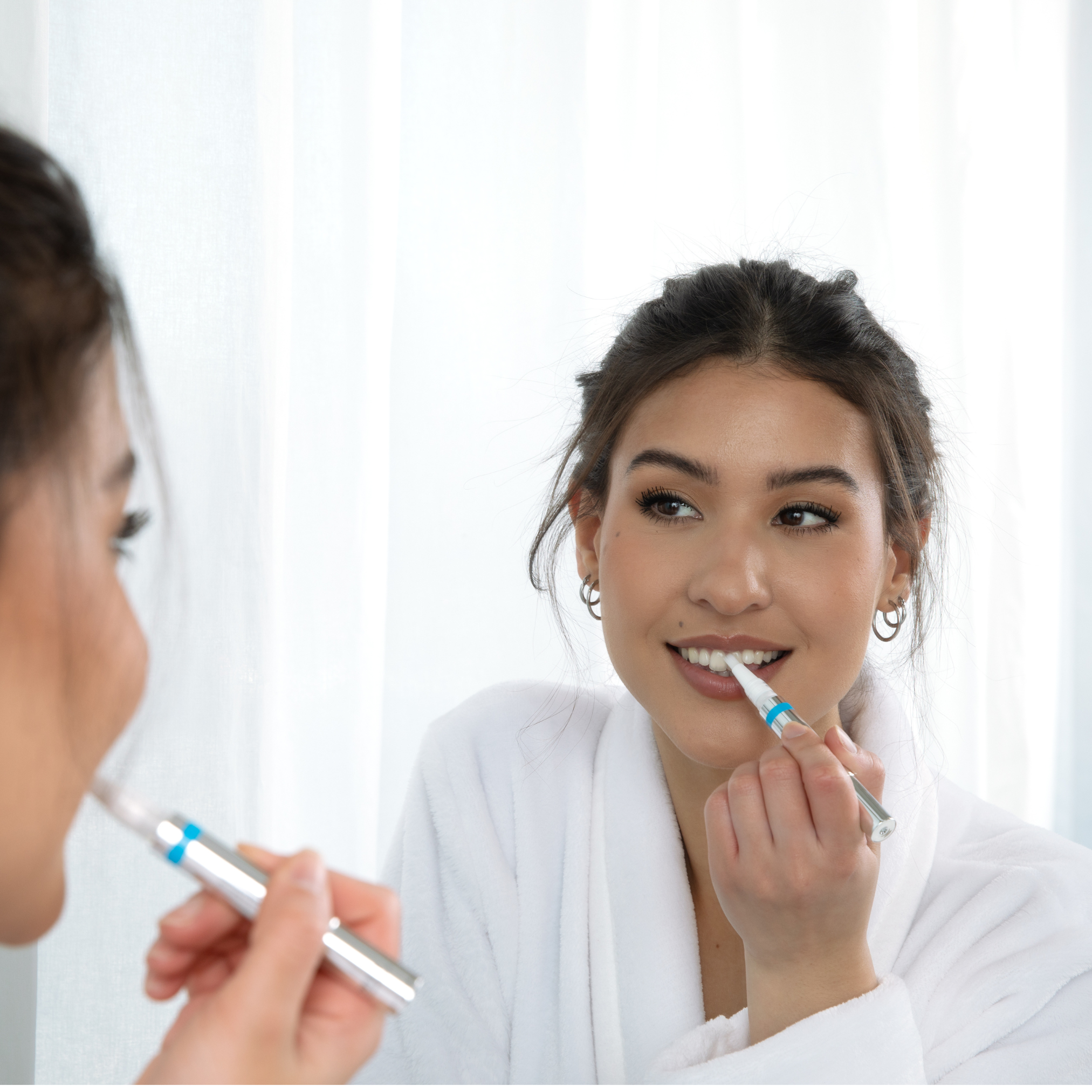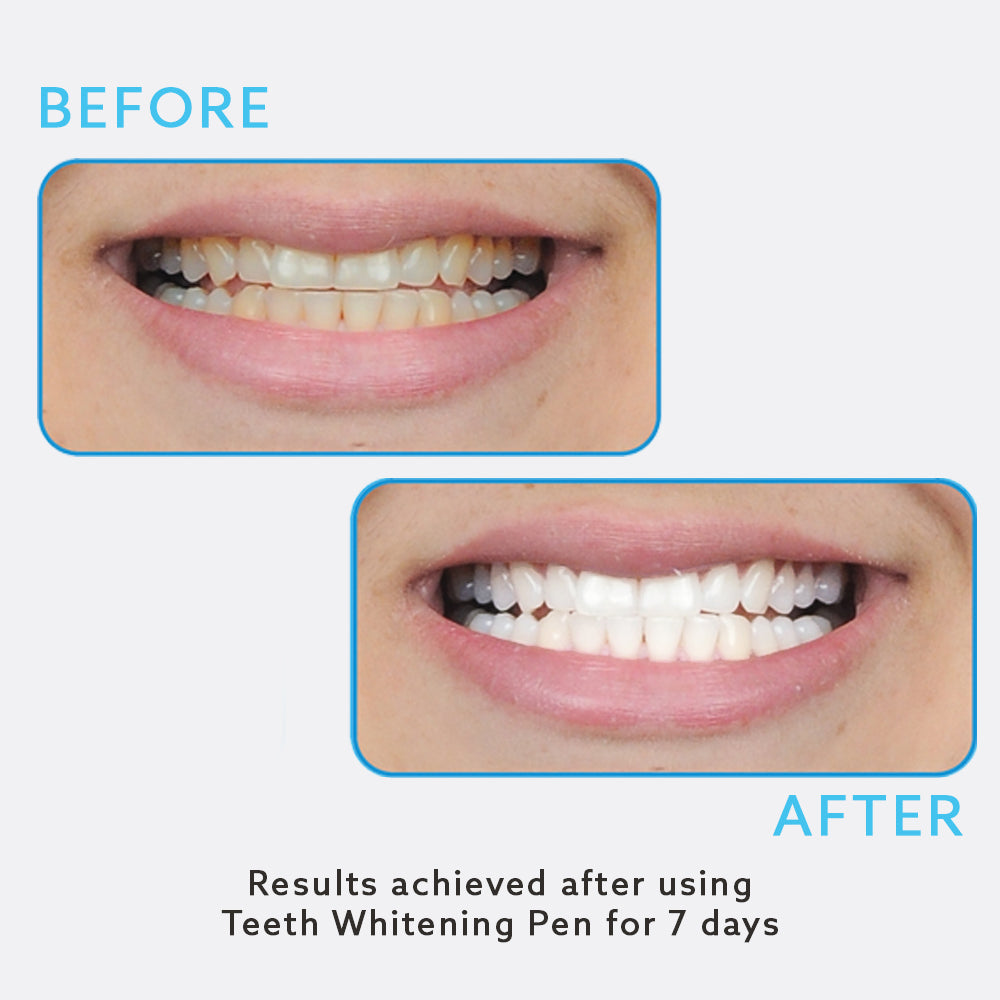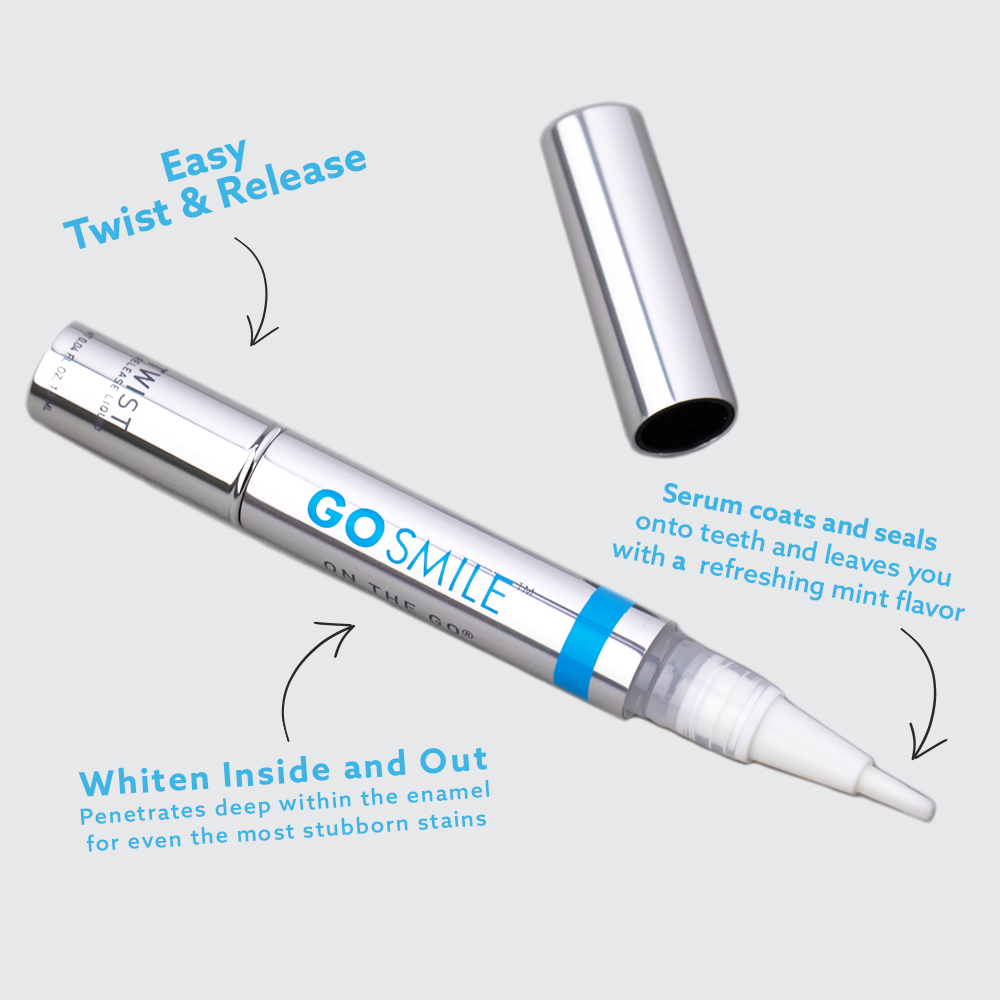 The Benefits
Description
How It Works