BLU Brushing & Whitening Device in Navy Blue
Regular price

Sale price

$ 119.00
Introducing BLU Navy - the newest color in the BLU 360 Device line. The BLU Whitening Device is a hands-free device that uses its sonic vibration to thoroughly brush and brighten your teeth! 
BRUSHING MODE
The brushing mode features a regular setting & gentle setting for brushing, and has a built-in 2 minute timer to meet the ADA's recommended brushing time. To use: Simply apply the Foaming & Whitening Toothpaste (or any toothpaste you love) to the brush tray, switch to vibration mode and pop it in your mouth. The brush tray is designed to deliver a 360 degree cleaning - targeting all your teeth at once!
WHITENING MODE
The whitening mode is activated when you push the button 3 times. This will activate the blue light without the sonic vibration. The powerful blue light technology delivers faster, accelerated whitening results. To use: Simply attach the whitening tray to your device, apply one of our whitening serums or gels directly to your teeth and pop the device in for 5 minutes! It will automatically turn off when the 5 minutes are up. For a deeper whitening, repeat with another 5 minutes. 

Even cooler, BLU's powerful light is proven to whiten teeth at an even more accelerated rate when paired with GO SMILE's exclusive Foaming Whitening Toothpaste (which you get in this kit!). #Science!
With BLU, you can skip the dentist and enjoy at-home teeth whitening / cleaning with professional results – in as little as 7 days. Because why wait for the best smile ever?
TOOTHPASTE INGREDIENTS: aqua, propylene glycol, sorbitol, sodium lauroyl glutamate, xylitol, allantoin, poloxamer 407, licorice, ascorbic acid, sodium phytate, biotin, folic acid, cyanocobalamin, niacinamide, pantothenic acid, pyridoxine, riboflavin, thiamine, thiamine, yeast polypeptides, mint, nano titanium dioxide, potassium sorbate, flavor
Includes:

1 x  BLU Whitening Device

2 x Silicone Mouth Trays (Whitening & Brushing)

1 x  2.03 oz Foaming Whitening Toothpaste

1 x  USB Charger & Wall Adapter
Share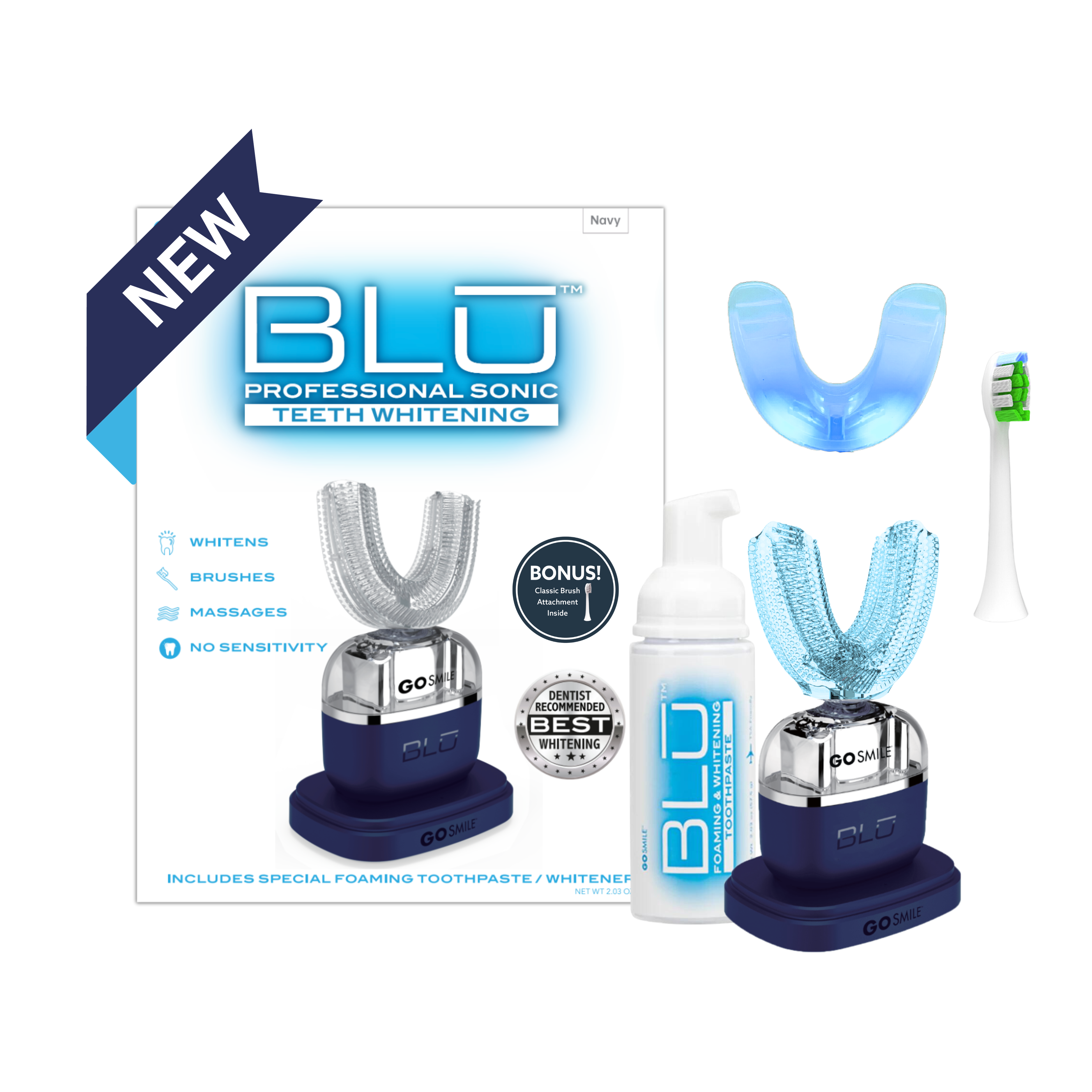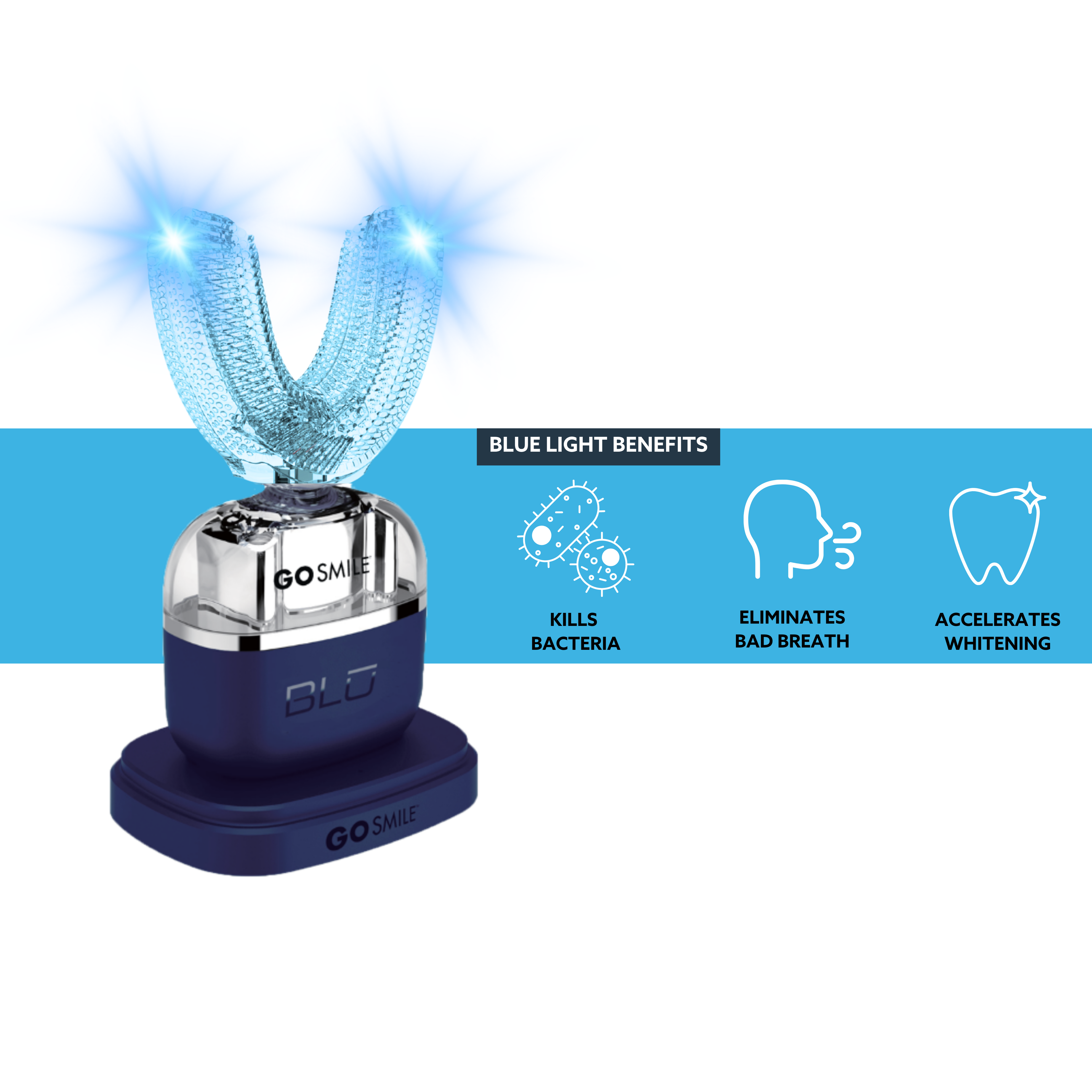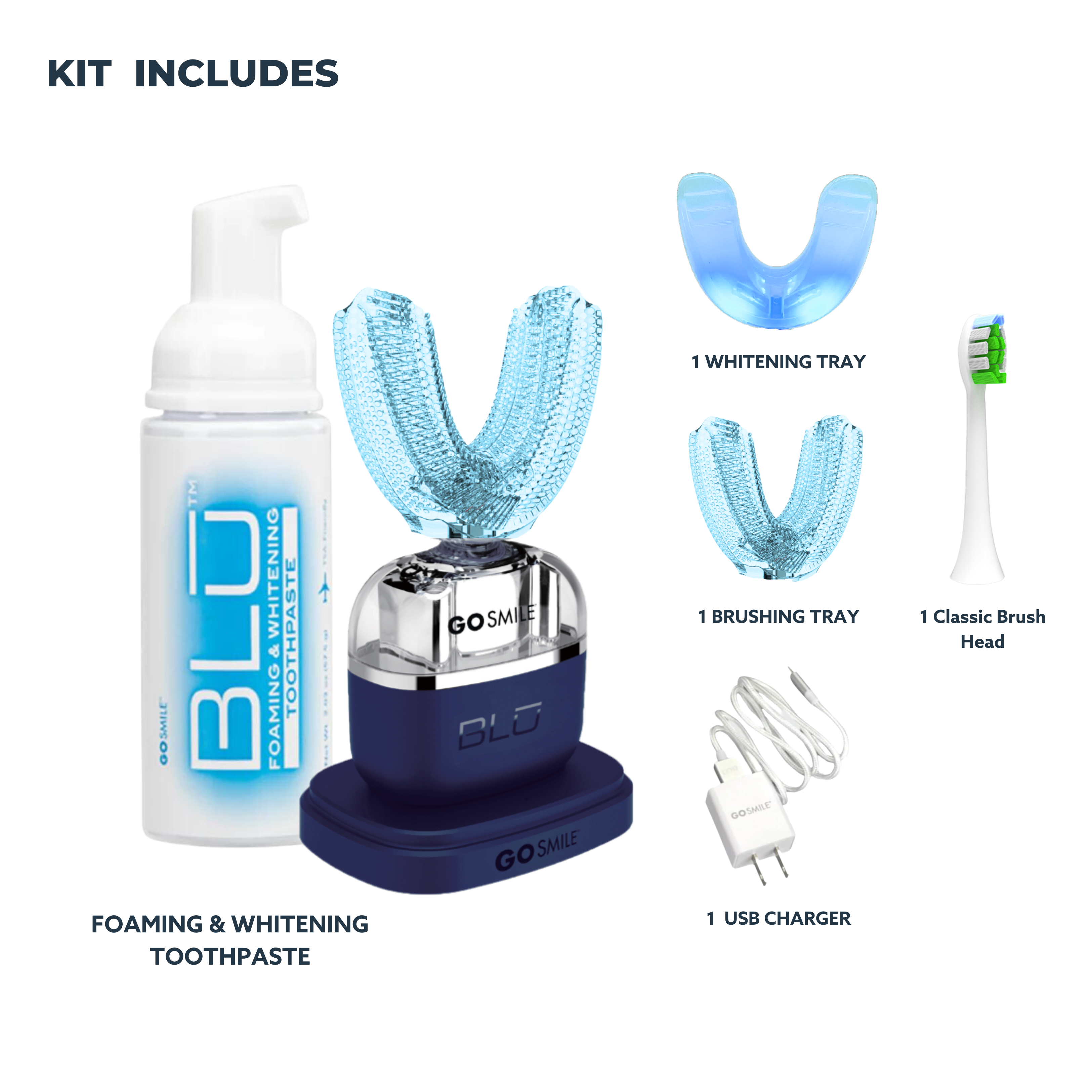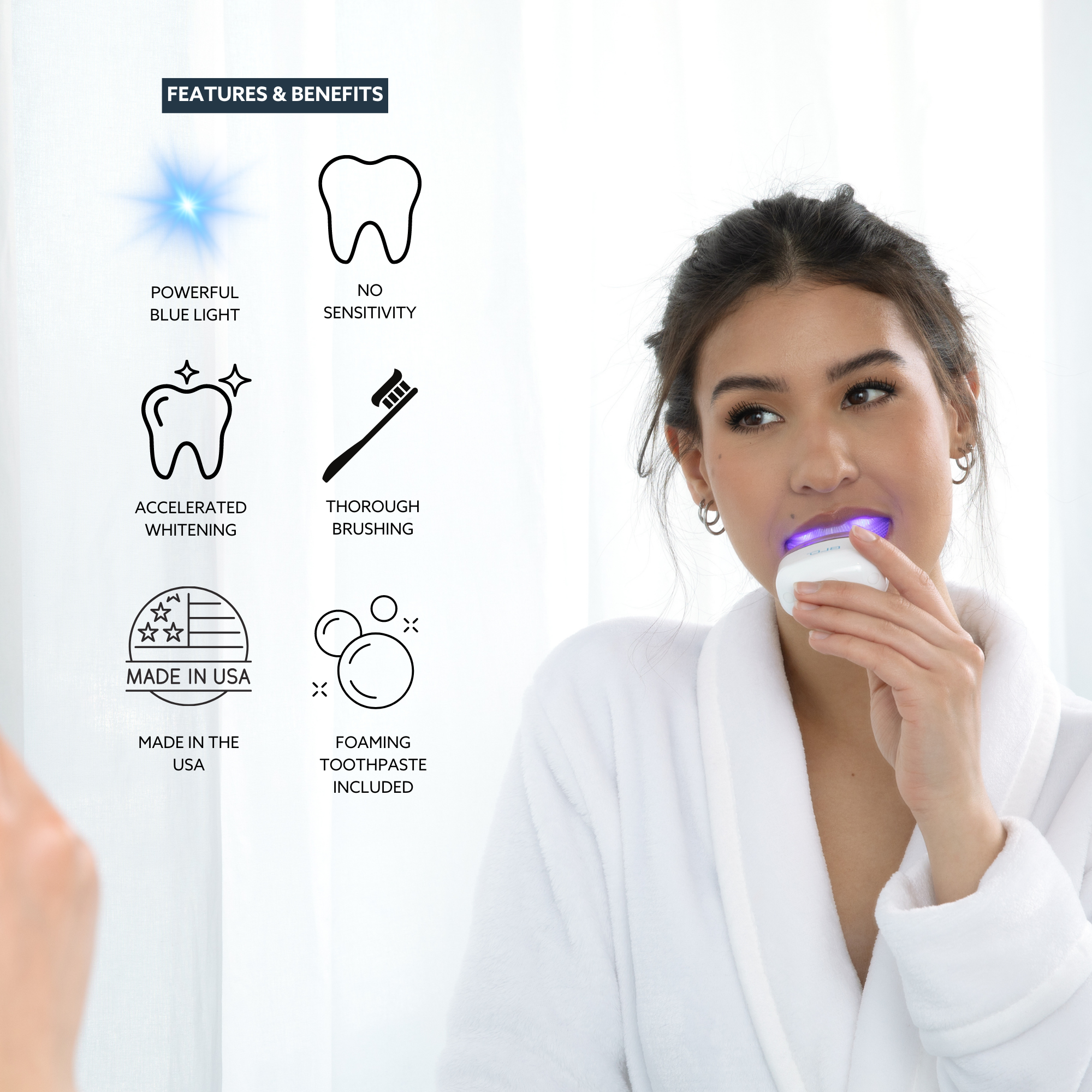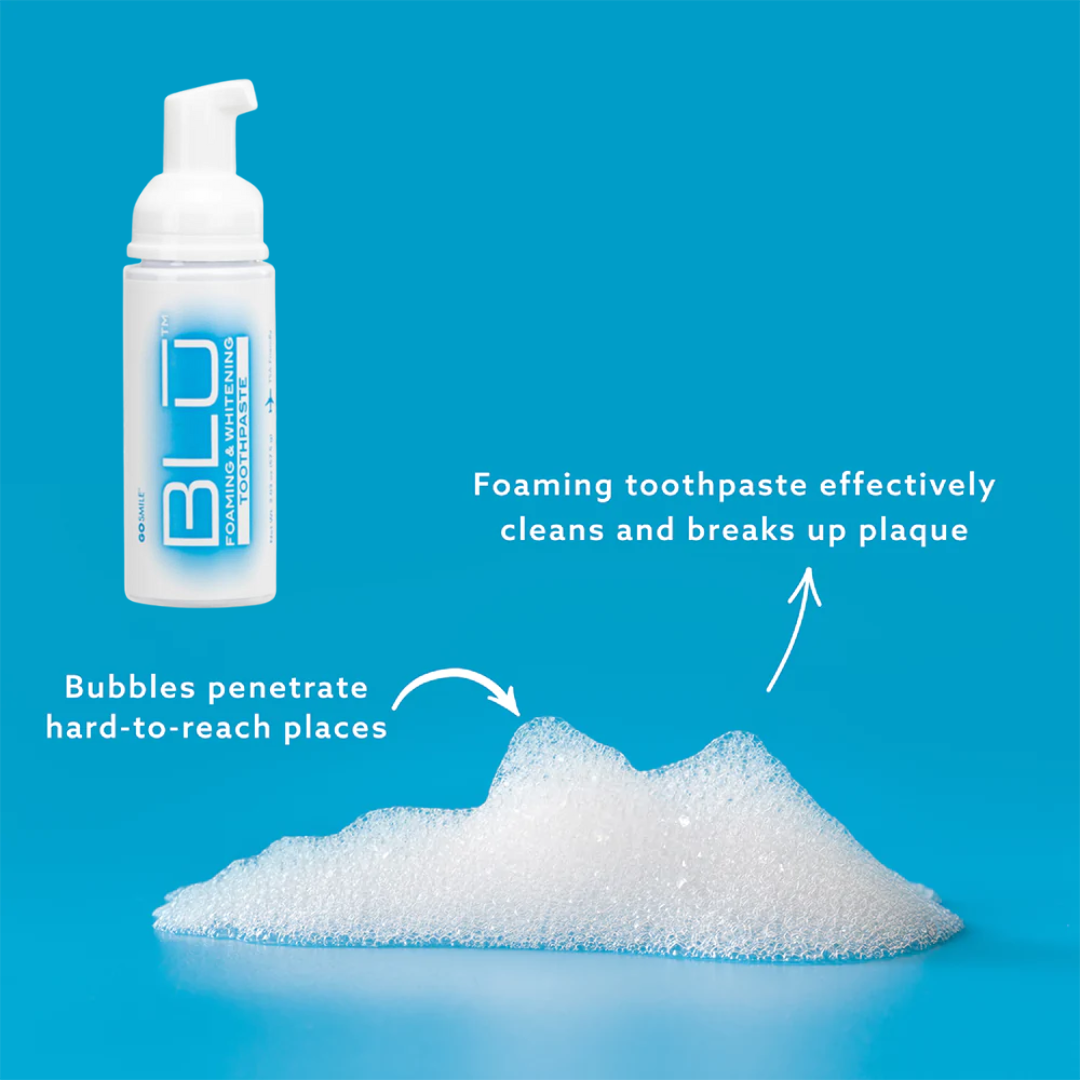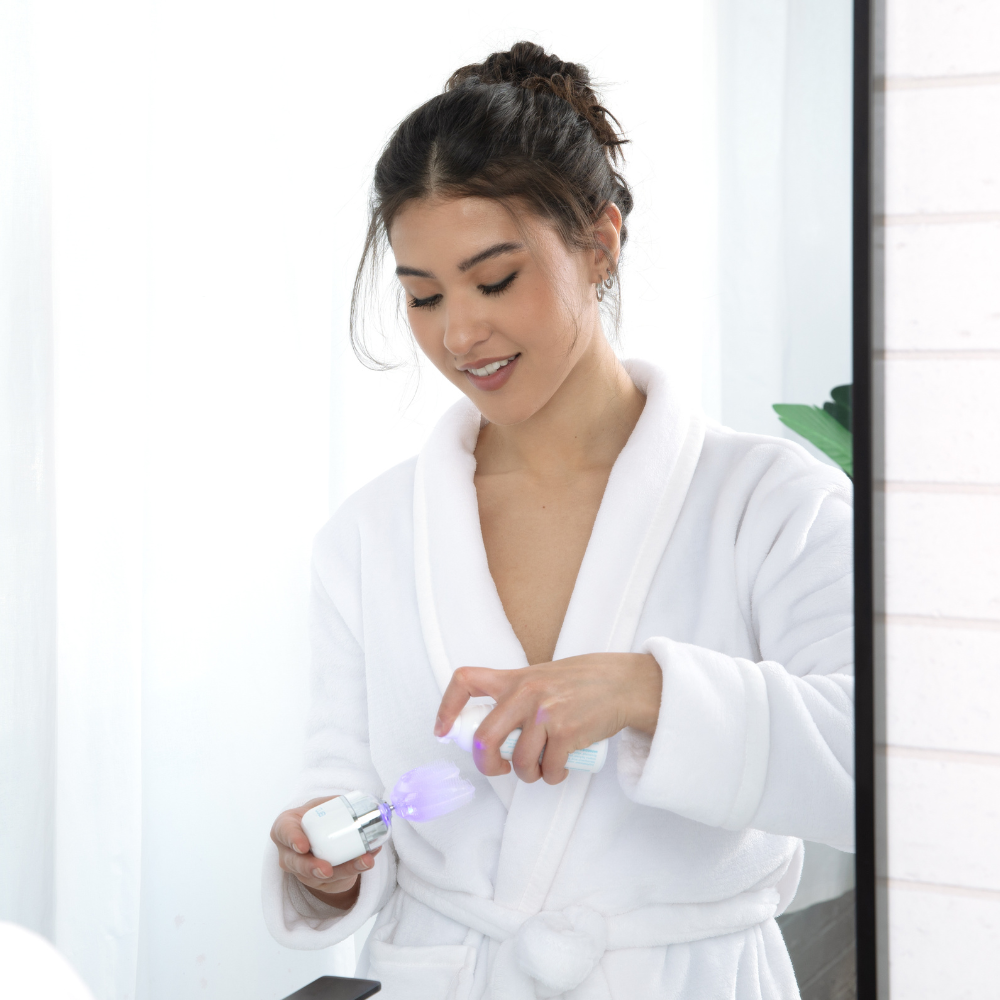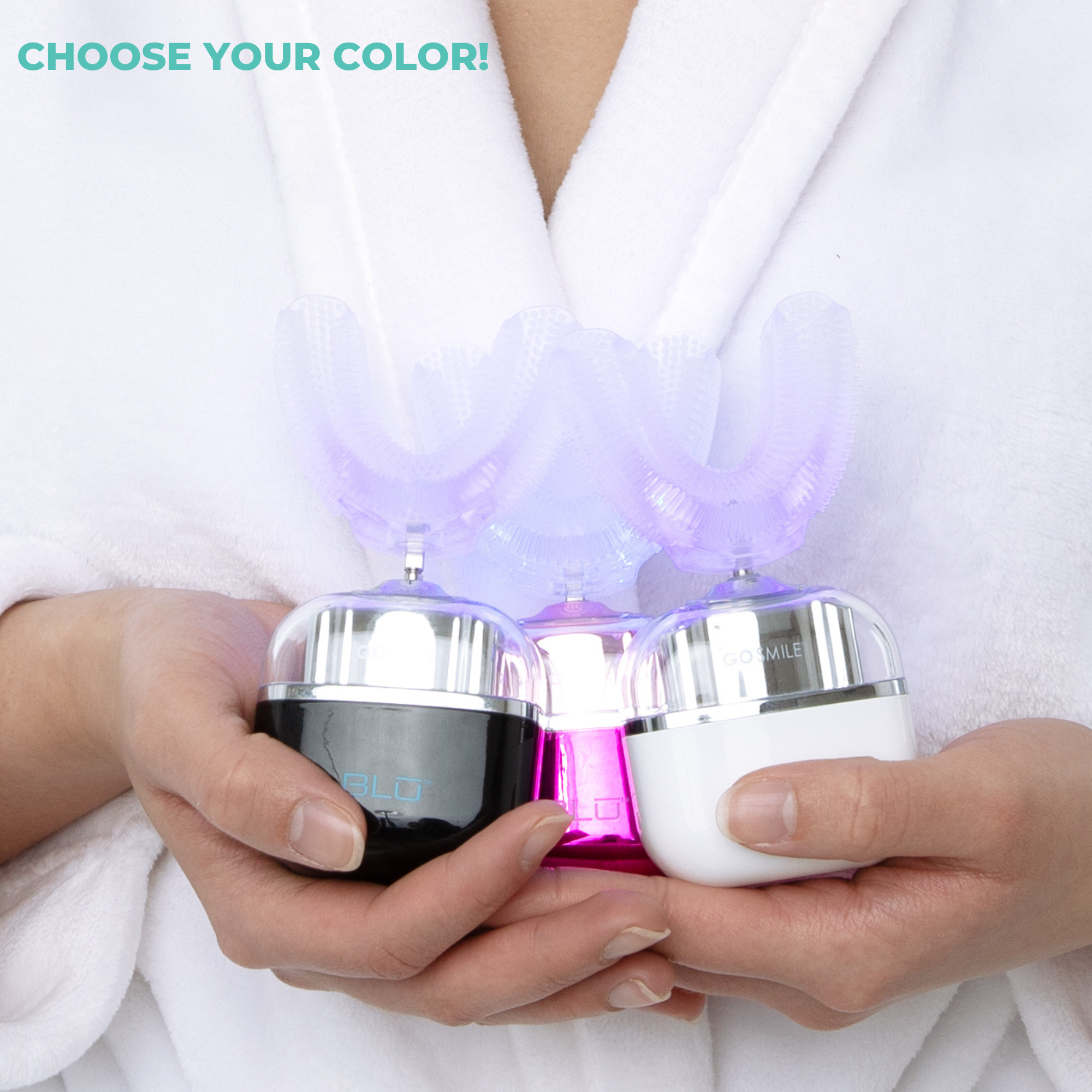 The Benefits
Description
How It Works