Boost & Maintain Bundle
Regular price

$ 69.00

Sale price

$ 55.20
Keep your smile fresh and bright anytime, anywhere! The portable Stain Erasers help prevent daily stains from setting into your teeth and give you a minty "just brushed" feeling. Because teeth are porous, food and drinks can soak deep into enamel, staining those pearly whites. Extreme White is formulated to penetrate and whiten teeth inside and out. Achieve a whiter smile without strips or trays and no sensitivity with Extreme White applicators.  
Includes 
14x Extreme White

a

pplicators

,

0.02 oz each

 
6x Stain Eraser

a

pplicator

s,

0.02 oz

 
Features 
Extreme White
:
The patented, airtight applicator protects the potency of the whitening serum until it's applied

 

Quick

and easy

-

to

-

use

 

Reliable results for everyone! The formula significantly whitens light to moderately stained teeth in a week

 

Visibly improves badly stained teeth

 
Stain Erasers
:
Six

total applications (each applicator is single-use)

 

Formulated to freshen breath and polish teeth for a "mid-day brush" feeling

 

Works to prevent new stains from setting

 

Patented applicator technology delivery system makes these easy to use and portable

 

Sustainable tin conveniently keeps Stain Erasers on hand, great for travel

 

Delicious fresh mint flavor

 

Sugar-free, a great alternative to gum and mints

 

Free from fragrances, GMOs, additives, preservatives, sulfates, phosphates, aspartame, parabens, phthalates, mineral oil, silicone, and SLS + SLES

 

Vegan

 
*Results may vary  
How to Use  
Stain Erasers:
Pull applicator from paper sleeve. Flip the applicator over and reinsert it into the sleeve with the applicator tip pointing outwards. Don't forget to reinsert the clear applicator into the white protective sleeve before squeezing

 

Center the applicator between thumb and index finger. With the applicator tip pointing down, squeeze firmly until the inner tube pops and tip is saturated with serum. You've just activated the whitening serum. Make sure the applicator tip is pointing down and fully saturated, almost to the point of dripping, before applying

 

Apply directly to each tooth's surface in a circular motion. Avoid sensitivity by targeting away from the gum area. Continue to squeeze the applicator to move the serum out through the tip as you go

 

After applying, wait 20 minutes before you rinse, eat or drink

 

Use one Stain Eraser after eating, drinking, or smoking to keep stains from setting into your teeth

 

May use up to three applicators per day

 
Teeth Whitening Gel and Luxury Mint Toothpaste:
Add equal amounts of the Toothpaste and the Whitening Gel (a small dollop of each) to toothbrush and brush in small, slow, circular motions. Rinse when finished

 

Use twice daily to help maintain healthy whitened teeth

 

 
Ingredients 
Extreme White:

Alcohol, PVP, Hydrogen Peroxide, Flavor

 

Stain Erasers:

Alcohol, PVP, Hydrogen Peroxide, Flavor/Aroma.
Share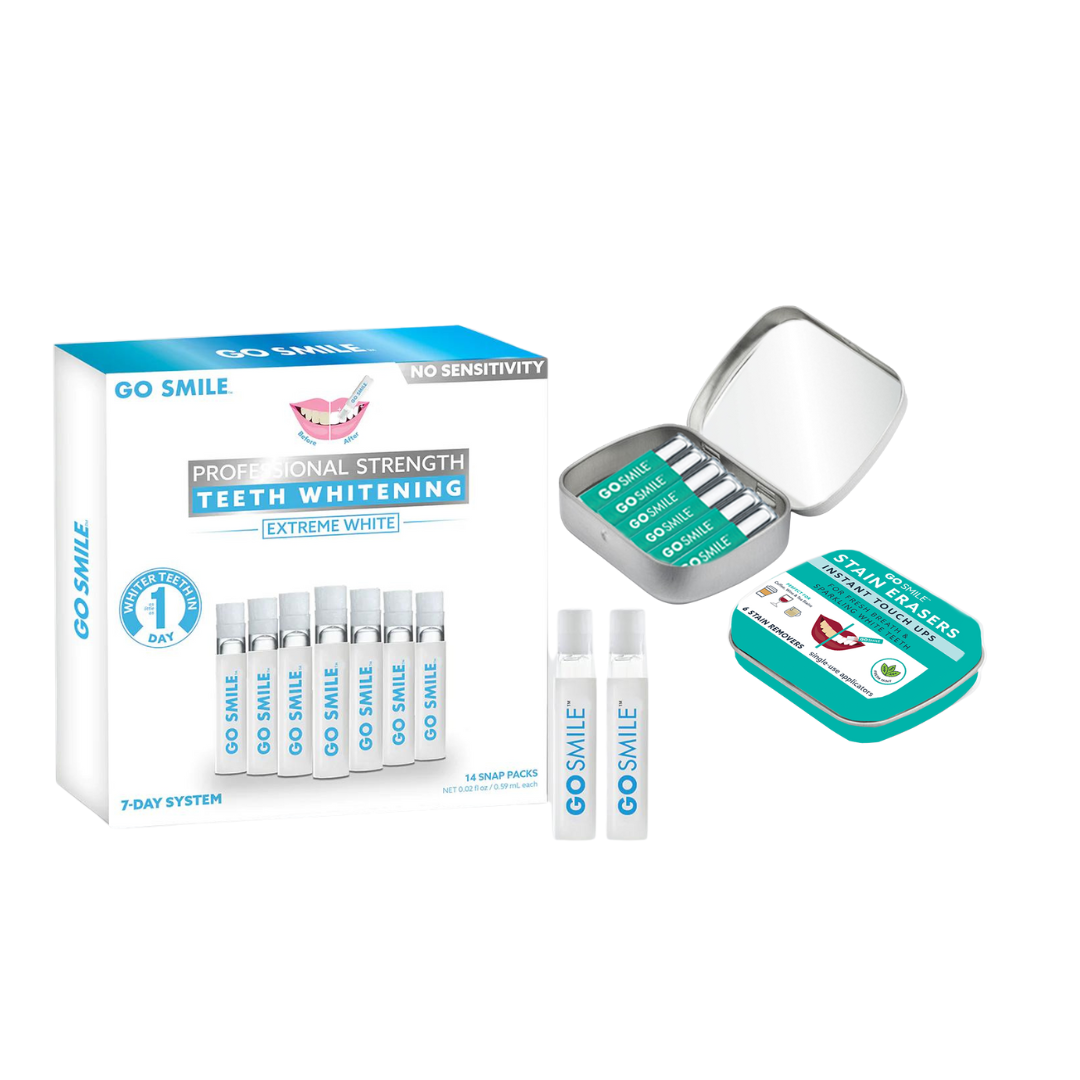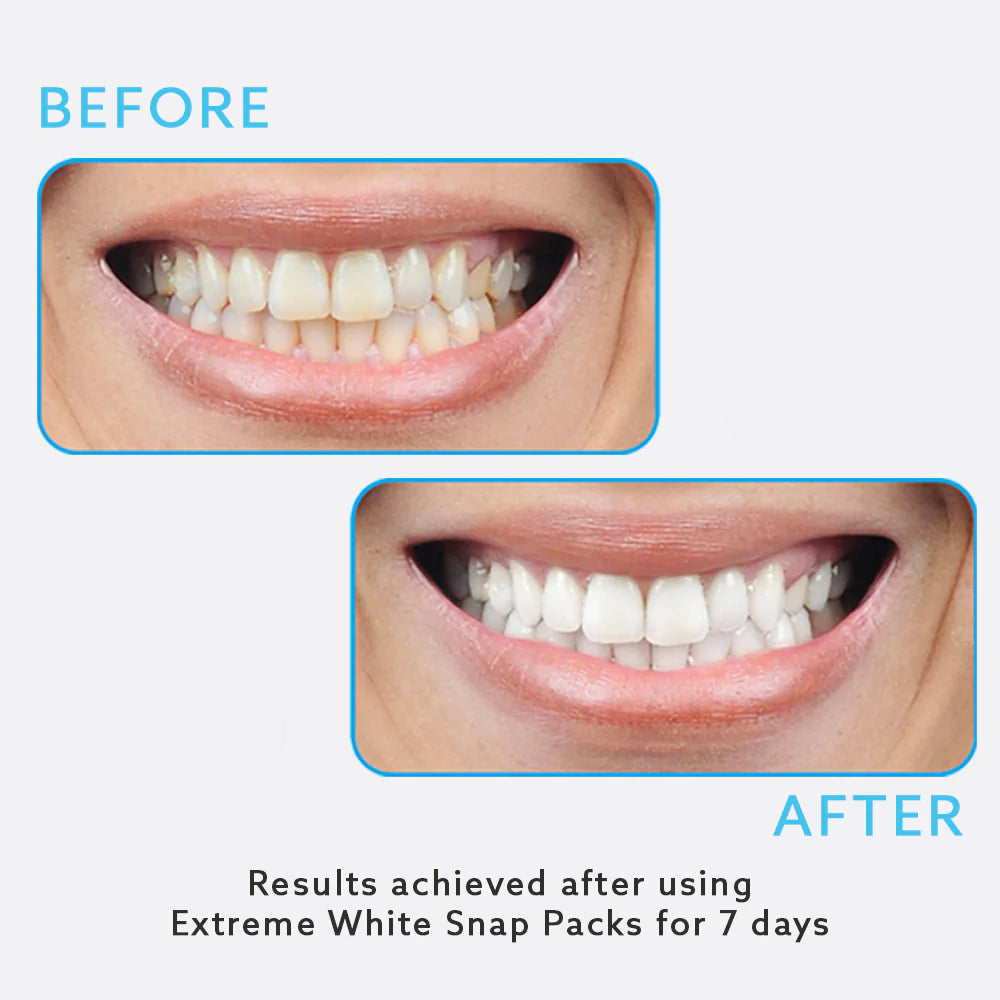 The Benefits
Description
How It Works