AUSTIN, TEXAS – Just in time for Mother's Day, Go Smile, one of the leaders in consumer teeth-whitening products, today introduced their limited edition PINK Sonic Blue Smart Brush teeth whitening kit benefiting Susan G. Komen, along with a major donation of $50,000, regardless of sales during 2017-2018, to help in the fight against breast cancer.
"With so many of our customers, families and friends affected or touched in some way by breast cancer, we wanted to help fight this terrible disease with more than just a financial contribution," said Dean Leipsner, Go Smile CEO. "Go Smile is thrilled to introduce our Brush for the Cure campaign with a brand new "pink" teeth whitening system available to everyone so they can show their support as well."
Leipsner unveiled the new product last month at the Susan G. Komen Austin® Pink gala. Austin, Texas is the Go Smile corporate headquarters.
"Komen is honored to partner with organizations, like Go Smile, that understand the urgency for finding the cures," said Senior Vice President of Development Christina Alford. "With the help of our amazing and dedicated partners we know we can accomplish our Bold Goal – to reduce the current number of breast cancer deaths by 50% in the U.S. by 2026."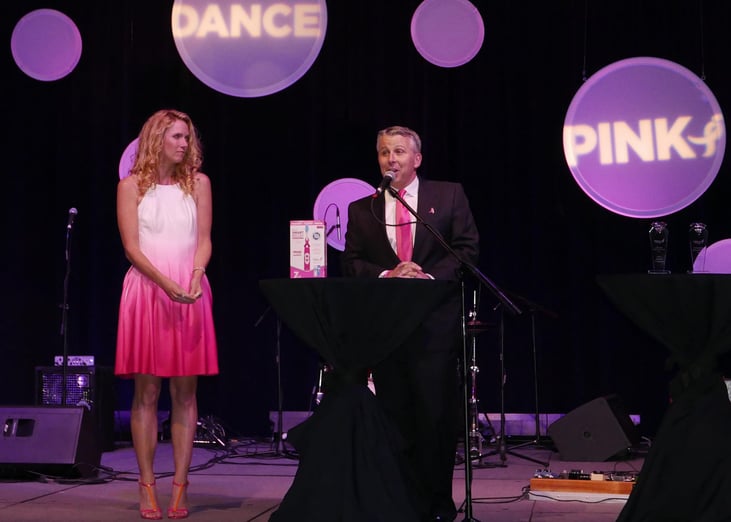 There was one other surprise during the Austin, TX announcement. In addition to the donation to Komen National of $50,000 in 2017-2018 regardless of sales, Go Smile added that it would be giving an additional $5 from every PINK Smart Brush purchased on its website to Susan G. Komen Austin® from now until August 1st.
"We're all in this together," added Leipsner. "Since most of us brush twice a day every day, that's two times a day you can look in the mirror and think about what you can do to fight breast cancer as you brush for the cure."
The Go Smile limited edition PINK Smart Brush benefiting Susan G. Komen is available online at www.gosmile.com/komen.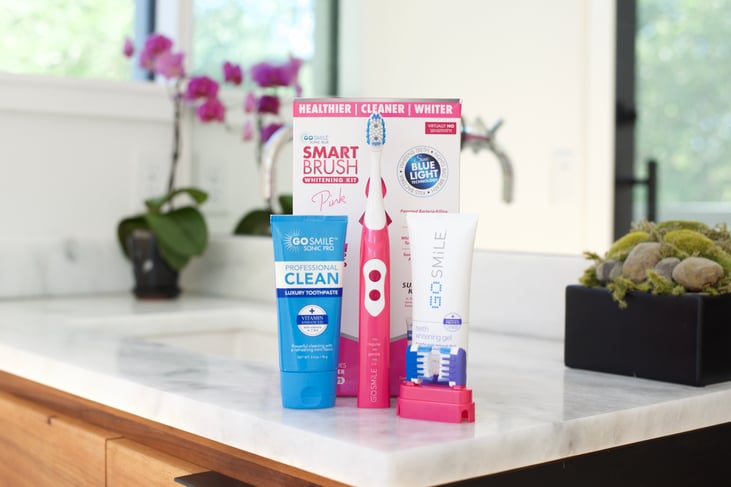 About Susan G Komen
Susan G. Komen is the world's largest breast cancer organization, funding more breast cancer research than any other nonprofit outside of the federal government while providing real-time help to those facing the disease. Komen has set a Bold Goal to reduce the current number of breast cancer deaths by 50 percent in the U.S. by 2026. Since its founding in 1982, Komen has funded more than $920 million in research and provided more than $2 billion in funding to screening, education, treatment and psychosocial support programs serving millions of people in more than 30 countries worldwide. Komen was founded by Nancy G. Brinker, who promised her sister, Susan G. Komen, that she would end the disease that claimed Suzy's life. That promise has become Komen's promise to all people facing breast cancer. Visit komen.org or call 1-877 GO KOMEN. Connect with us on social at ww5.komen.org/social.
About Go Smile
Based in the San Francisco, CA bay area, Go Smile has been a leader in teeth whitening products for the past fifteen years. The company's mission is "healthier, cleaner, whiter teeth and has developed safe and easy to use products that feature cutting edge and patented delivery systems, having been clinically proven to transform a smile up to 7 shades whiter in just 30 days with as little as just two minutes of use, twice daily.